Thailand's King Bhumibol Adulyadej has endorsed the military takeover and acknowledged the coup leader as the new head of the de facto government. Army General Prayuth Chan-ocha has been outlining his roadmap for the immediate future.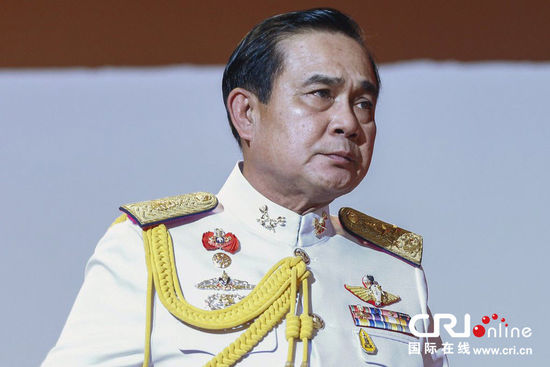 Army General Prayuth Chan-ocha
So now there is royal endorsement for the coup in Thailand. Coup leader, Army General Prayuth Chan-ocha, has been acknowledged by the king as the leader of the country.

He heads, not a government, but a National Council for Peace and Order. But he insists he seized control, not in the pursuit of power but to ease the political turmoil, which he believes threatened civil war.

He's promised free elections; but says first peace must be returned and they will have to wait until, in his words, the time is right.

And he's appealed for patience from the Thai population while political reforms are worked out, designed to bring the two warring factions closer together.

But for now, he says, the threat of violence between those who support the former government and those who helped bring it down, remains real.

As for that reason troops must stay in control and the nightly curfew between 10pm and 5am must stay in place. With all people off the streets during that time, he says, for the sake of security.