U.S. tech giant Apple unveiled its iOS 8 operating system on Monday at an annual developer's conference in San Francisco. The company calls the new OS its "biggest release since the launch of the App Store."
Apple is also releasing a new operating system for Macs that is named after the Californian national park Yosemite. The new Mac OS is a separate operating system from iOS 8, but Apple says it is designed to allow Macs, iPhones and iPads to sync constantly with each other, allowing users to pick up on their Mac where they left off on their iPhone.

Apple also released its home and health apps, which collect and analyze data of personal health and one's home. Analysts say that investors were waiting for news of some exciting hardware, but they did not receive any. Apple shares dipped 0.7 percent on Monday.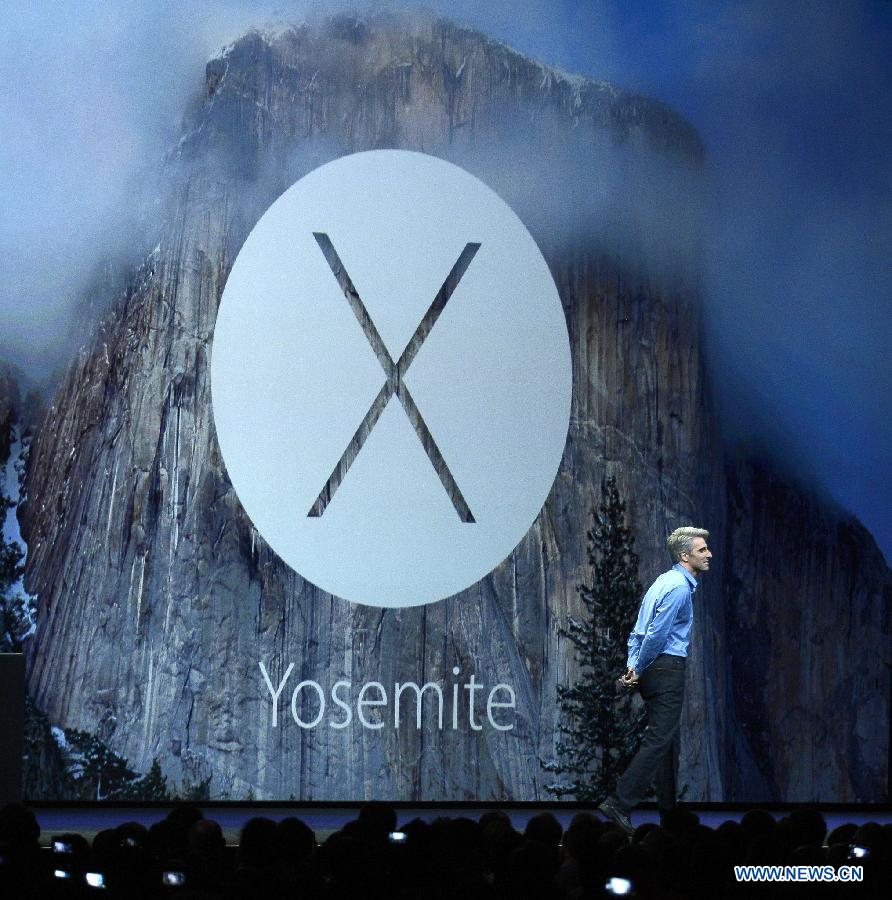 Apple holds its World Wide Developers Conference (WWDC2014) in San Francisco, the United States, June 2, 2014. (Xinhua)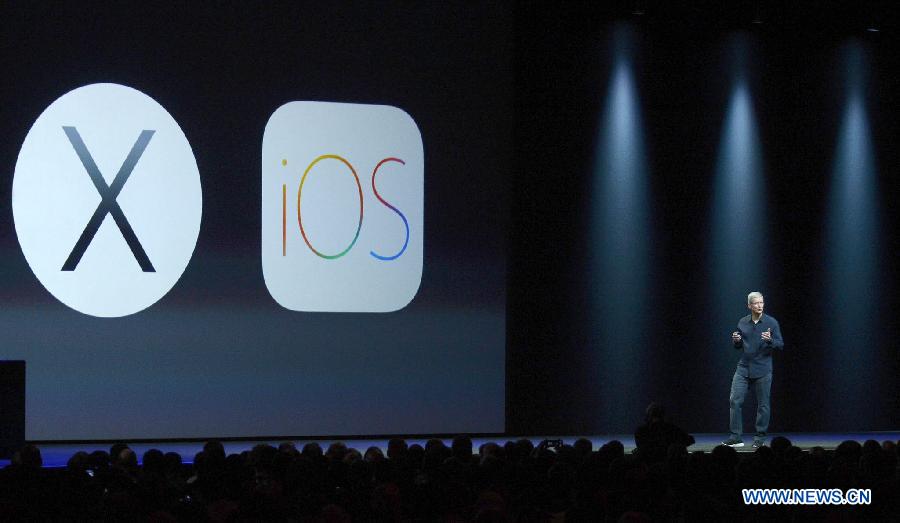 Apple's Chief Executive Tim Cook is seen on the company's World Wide Developers Conference (WWDC2014) in San Francisco, the United States, June 2, 2014. Apple kicked off its developers conference on Monday. (Xinhua)
Apple's Chief Executive Tim Cook speaks about iOS8 on the company's World Wide Developers Conference (WWDC2014) in San Francisco, the United States, June 2, 2014. Apple kicked off its developers conference on Monday. (Xinhua)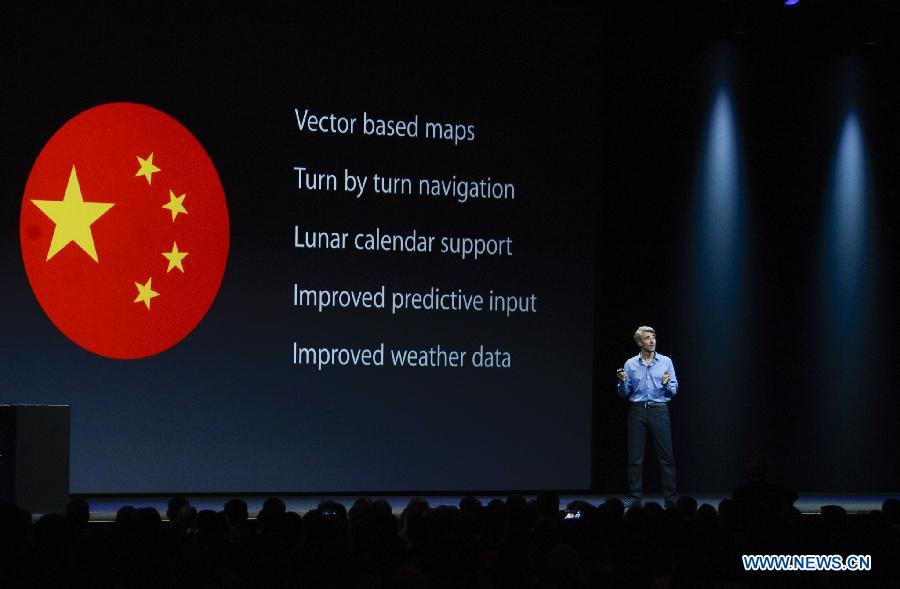 Apple's senior vice president of software engineering Craig Federighi speak on iOS8 on the company's World Wide Developers Conference (WWDC2014) in San Francisco, the United States, June 2, 2014. Apple kicked off its developers conference on Monday. (Xinhua)