Pat Nebo from Nigeria was feted Africa's Best Art Director in Africa Movie Academy Awards (AMAA) in 2012.
"He has ventured where many haven't," asserts Peace Musigwe – CEO, AMAA.
Through hard work and great passion, he has not only gained awards and fame, but he has managed to eliminate the prejudice that production art designing is a carpentry department.
He has been in the business for the last 25 years. At only 16 years, Pat Nebo joined his brother in Italy where he went to study architecture and fine art. He proceeded to the Arts Academy in Rome, and it's here that he discovered his real passion for design and discipline in hard work. In his own words, "As a production designer, you have to see these things first as a picture. You have to understand the cultural implications of what you do. We have sophistication in our local culture set up, in our local homes as well. So these aspects of representing things the way they were, getting the pictures right, getting the costumes right, getting the feel right, and having the kind of building we had at that time right, that is my specialty."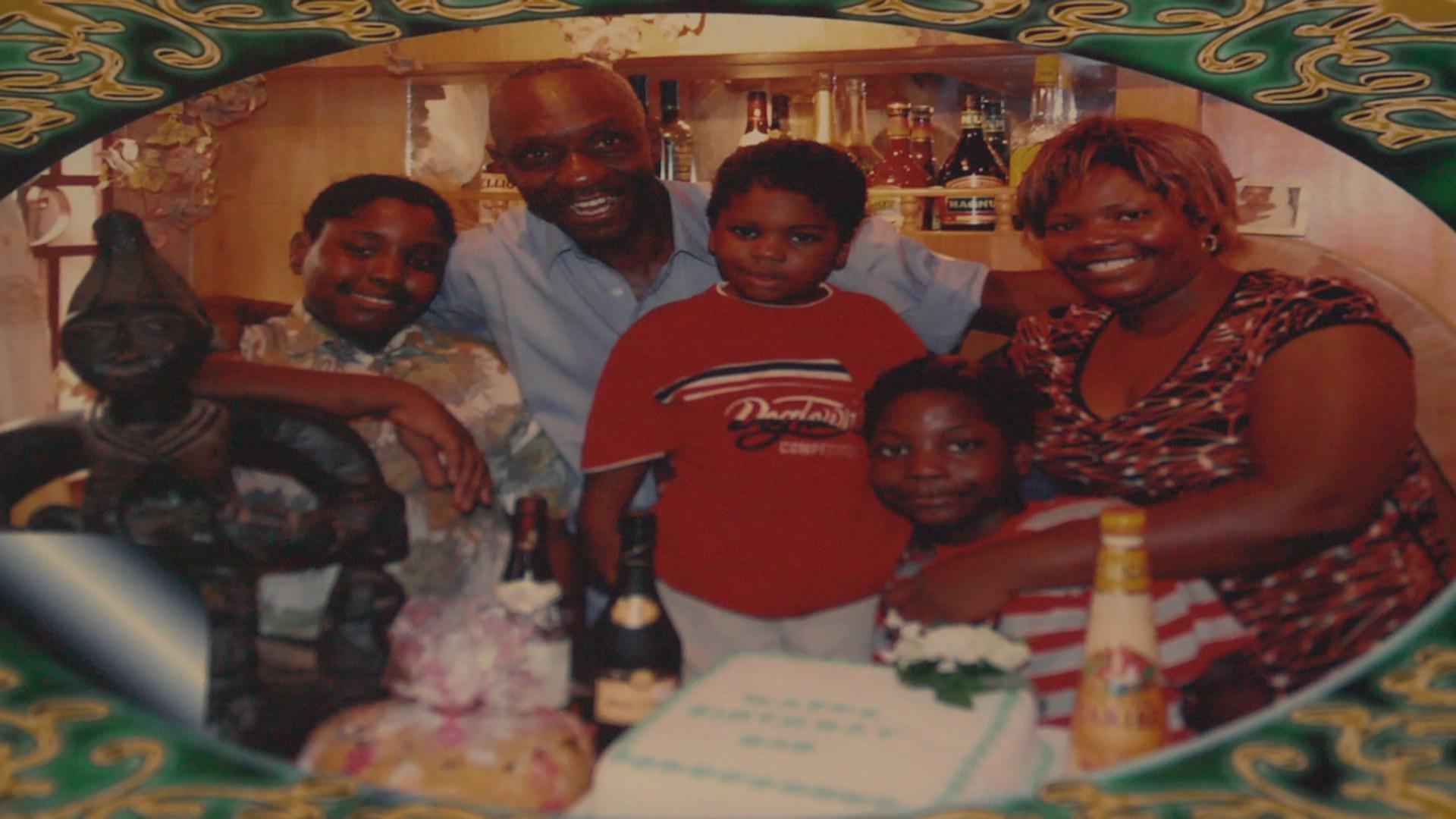 Pat Nebo,Nigerian with his family. He is one of the best art directors in Africa.
He strongly believes that specialization in one area in production is the key to great success. With less production people in Nigeria specializing in sound, editing and archiving, this has posed a big challenge to the film industry in the country. "There are no archives. Events which happened 20 years ago in this country cannot be found anywhere. Photographs of Nigeria Independence have to be imported and begged from BBC," Pat says.
However, Pat believes that Nigeria which produces about 600 films per year far more than Hollywood and Bollywood has grown better economically due to film production and it would not be where it is even with 50 years of independence.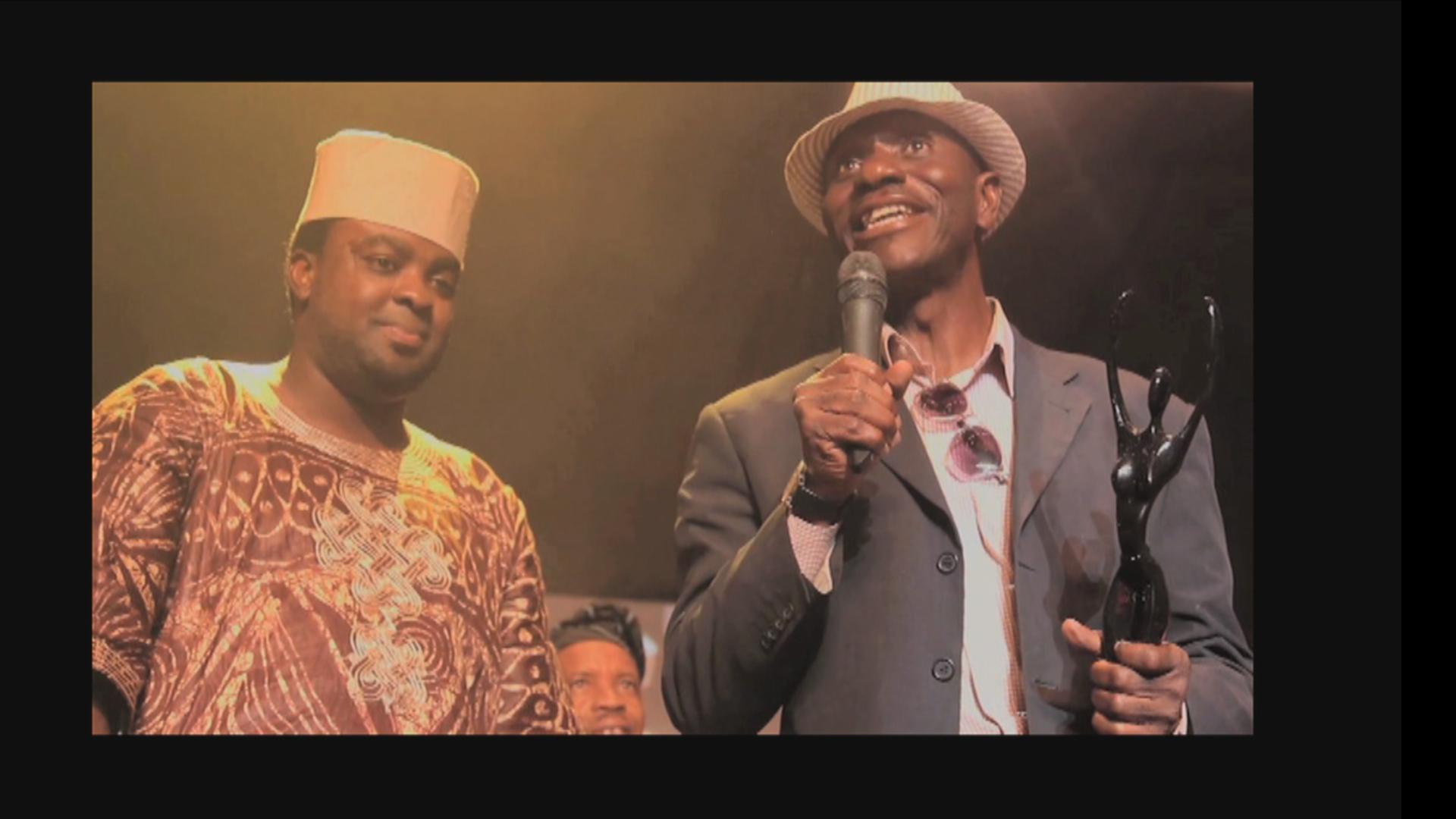 Pat expressing gratitude after he was awarded AMAA (African Movie Academy Awards) award for 'Africa's Best Art Director' in 2012.
With many people oblivious of the hard work and sweat bestowed upon the end product of design work, Pat is always keen to detail from design conceptualization to model creation. He delights in seeing clients happy with his work. He stresses the importance of tailoring designs uniquely for each client.
In his words, "In film as a production designer, the first thing I do is to read the script and I will be able to come up with the feel of the film. If there are people in it, what these people will look like, what they will wear how the houses will look like, and we work based on chronology."
Pat showing the different tricks he uses in designing. He shows a real and fake tree trunk but both look the same.
Working under his wing is a crop of new designers who he trains as they work on real jobs. Most of them are university graduates who would not otherwise get the opportunity to learn in-depth the technical aspect of designing. He is proud to be preparing the next generation of production designers. With the stressful and nerve wrenching nature of the work that Pat does, he takes pride in what he terms as the power of a settled home. The nature of his work deprives him of social life thus he admits that whenever he is with his family, he spends quality time with his wife and three boys.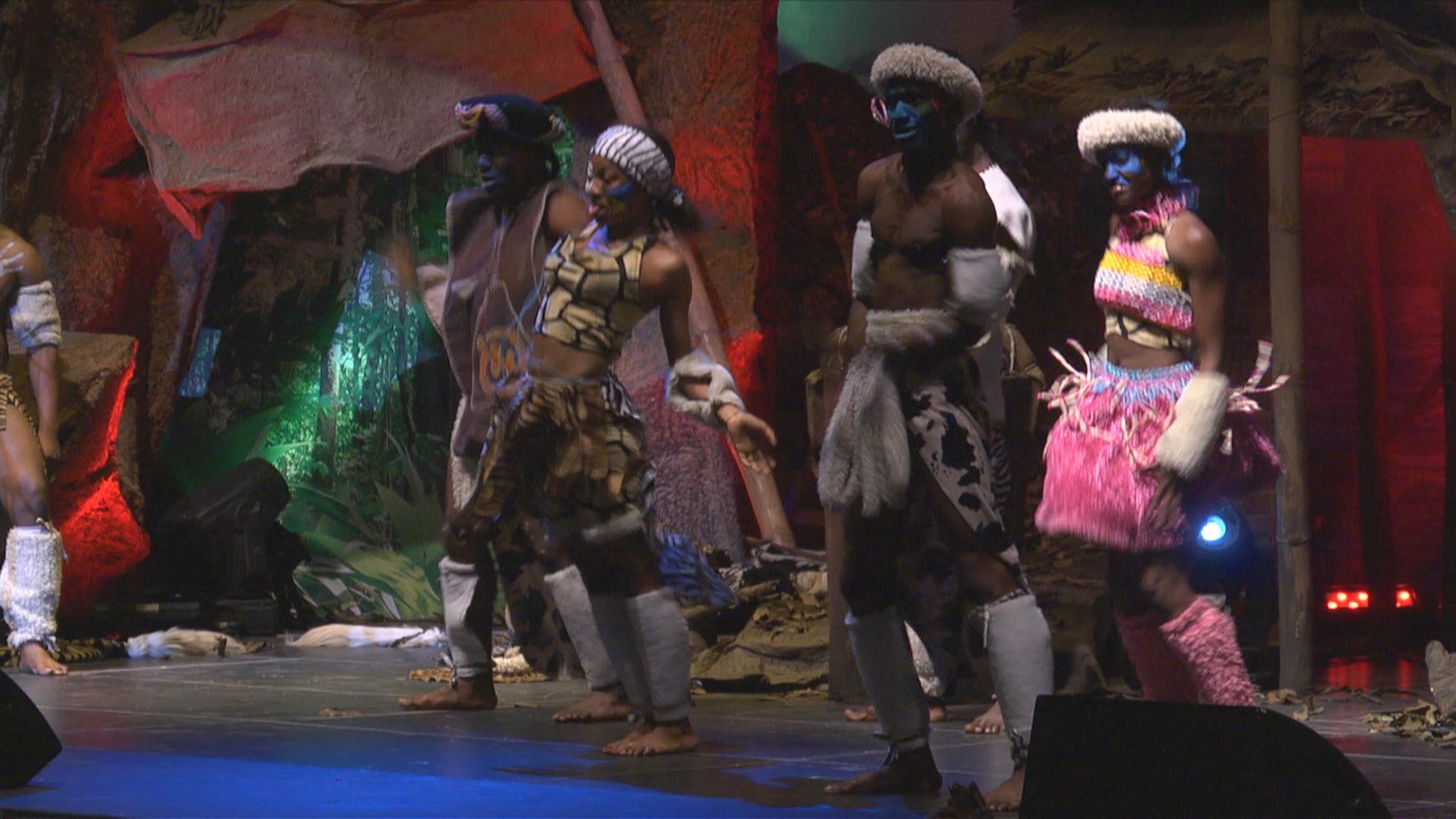 Performers on a stage that Pat and his crew made. The client wanted a jungle design.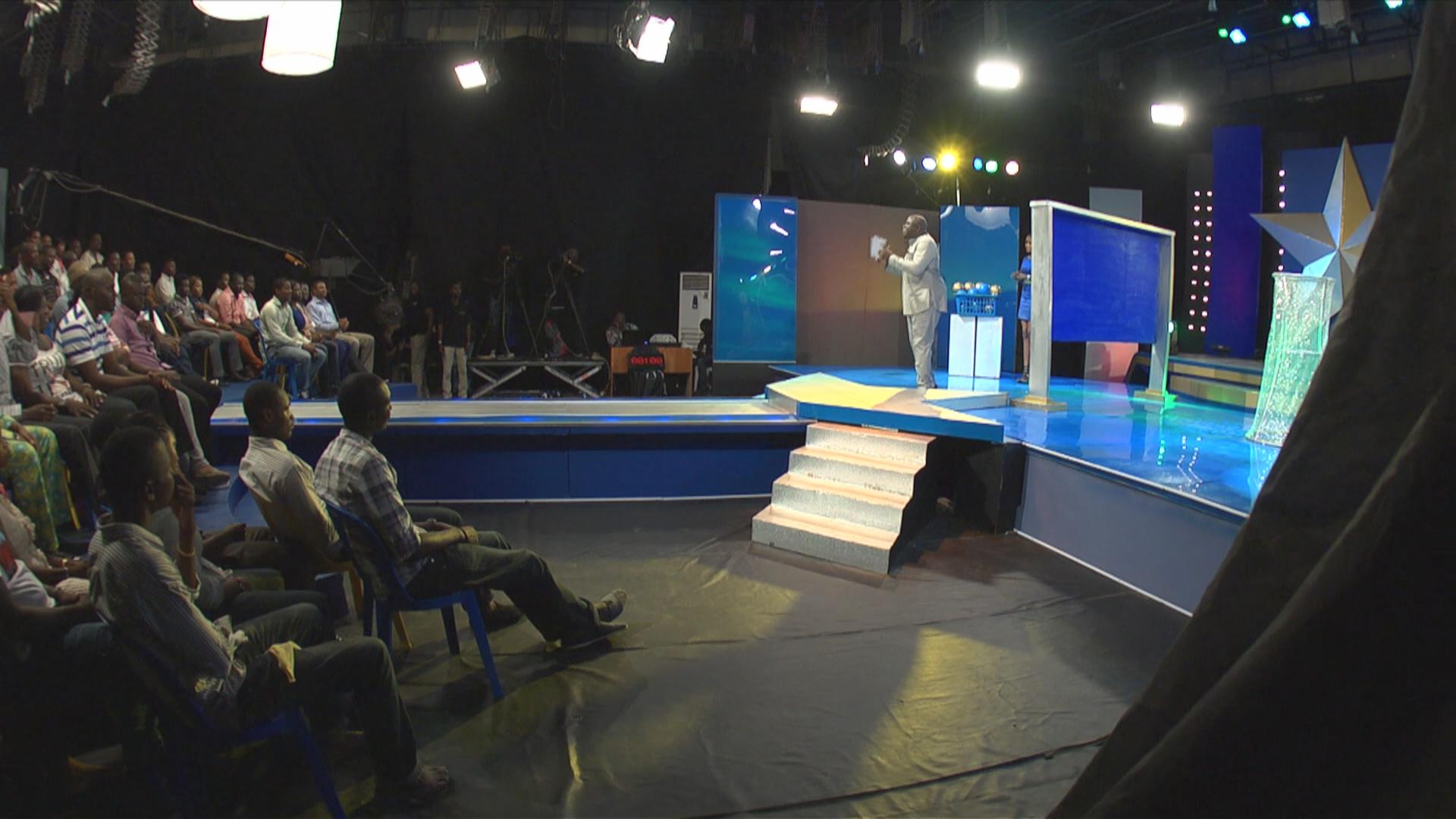 The Nigerian Game Show in session. The stage was designed and created by Pat Nebo and his crew.