Colombia defeated Cote d'Ivoire 2-1 in Group C. The Colombians took the lead mid-way through the second half thanks to striker James Rodriguez. And in the 70th minute Juan Quintero doubled his team's lead. Cote d'Ivoire's Gervinho scored a few minutes later to ensure a nervy end to the match.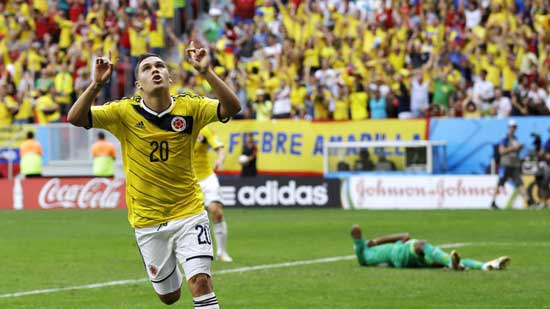 Colombia's Juan Quintero, left, celebrates after scoring his side's second goal against Ivory Coast's goalkeeper Boubacar Barry during the group C World Cup soccer match between Colombia and Ivory Coast at the Estadio Nacional in Brasilia, Brazil, Thursday, June 19, 2014.
But Colombia held on for the win. The result all but assures Colombia will progress to the next round, they top Group C with 6 points. Cote d'Ivoire remain second with three.
The final match of the day is between Japan and Greece in the second Group C showdown.