Chinese Premier Li Keqiang has said that China is committed to settling maritime disputes through dialogue and negotiation, on the basis of respecting historical facts and international law.
Speaking at the China-Greece Marine Cooperation Forum on Friday, Premier Li expounded on China's viewpoints on maritime affairs. Li said China will unswervingly follow the path of peaceful development and firmly oppose any act of hegemony in maritime affairs.
He added that the country is resolute in safeguarding its national sovereignty and territorial integrity. Li Keqiang also applauded the success of the Piraeus Container Terminal or PCT project jointly operated by China and Greece. He called it a "pearl" in the bilateral cooperation. Li made the remarks while inspecting the project with his Greek counterpart, Antonis Samaras. China's state-owned shipping giant COSCO got a management lease for two of the piers at Piraeus port, the largest in Greece, in 2008.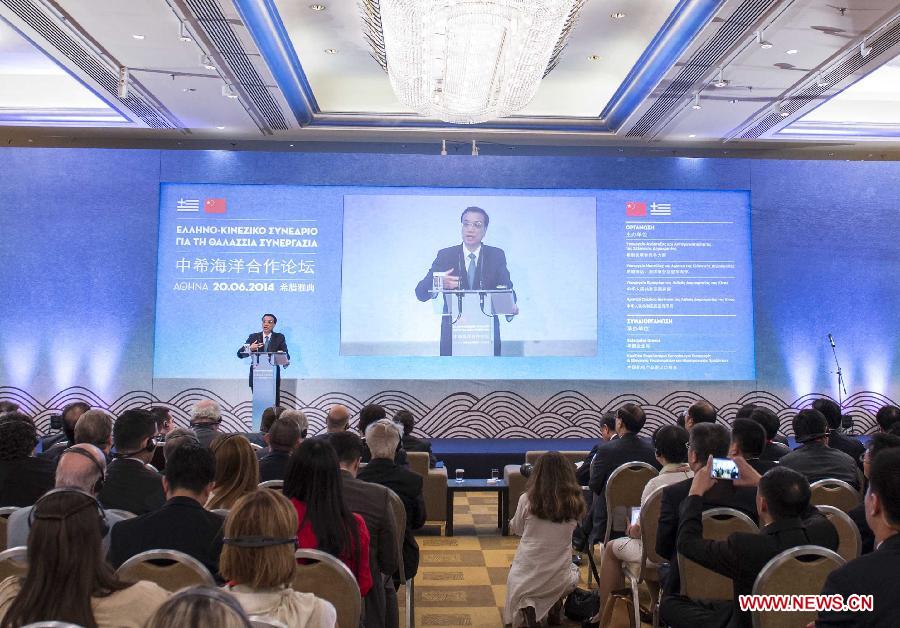 Chinese Premier Li Keqiang addresses the China-Greece Maritime Cooperation Forum in Athens, capital of Greece, June 20, 2014. (Xinhua/Pang Xinglei)
Chinese Premier Li Keqiang addresses the China-Greece Maritime Cooperation Forum in Athens, capital of Greece, June 20, 2014. (Xinhua/Pang Xinglei)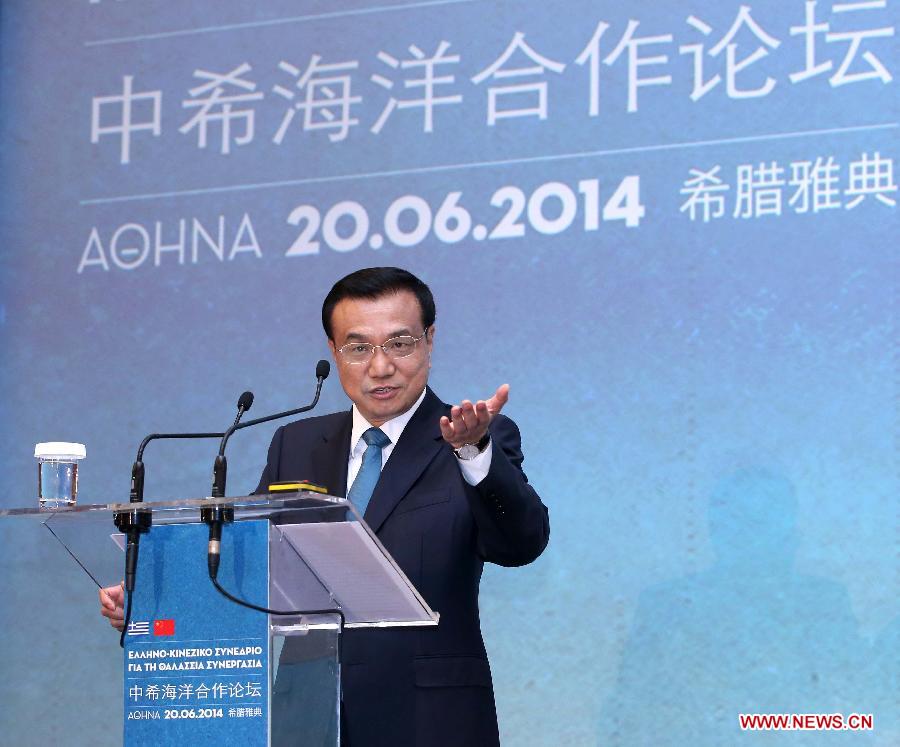 Chinese Premier Li Keqiang addresses the China-Greece Maritime Cooperation Forum in Athens, capital of Greece, June 20, 2014. (Xinhua/Pang Xinglei)
Chinese Premier Li Keqiang addresses the China-Greece Maritime Cooperation Forum in Athens, capital of Greece, June 20, 2014. (Xinhua/Pang Xinglei)