A sun-kissed Eiffel Tower has been surprised to find a new installation stealing the show. A 13-metre red tower has been temporarily set up under the watchful gaze of its big sister to celebrate the 125th anniversary of the landmark.
The replica is made of 324 chairs, a nod to the real tower's height. The city of Paris agreed to host the unusual sculpture next to the monument that inspired it. The company behind the installation is called Fermob, makers of garden furniture. They conceived the project to celebrate the joint birthday of the tower and their own "Bistro" chair, capitalizing on the tower's place as the ultimate symbol of French industrial savoir-faire.
The installation will remain on the Champ de Mars, the public park looking towards the Eiffel Tower, until July 7th, and will be transferred later to an undisclosed location in Paris.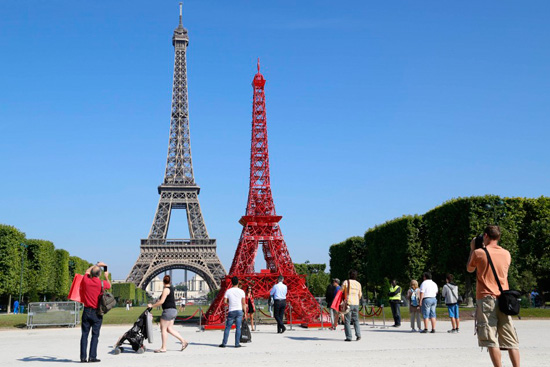 Eiffel Tower recreated with red chairs in 125th anniversary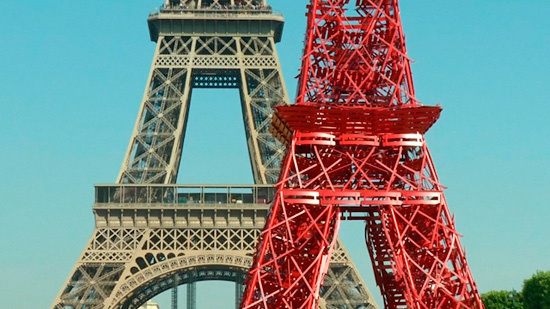 Eiffel Tower recreated with red chairs in 125th anniversary