Cambridge University's most famous Chinese alumnus is remembered with a special commemorative event at the King's College this week.

Xu Zhimo, one of China's most prominent modernist poets, who studied at the King's in the 1920s, is being celebrated with a photographic exhibition.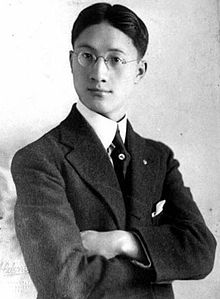 Xu Zhimo
One of Cambridge's most iconic landmarks, the antechapel of King's College hosts 80 images celebrating the relationship between King's and Xu.

Some of the photographs have never been seen by the public before. They come from Xu's hometown, the Haining city museum in China's Zhejiang Province, the King's College Archives, and Xu's family.

Among the special guests invited to take part in the opening of the exhibition is Dr. Tony Hsu, who came specially from the U.S. to remember his grandfather.

"This event is really a kind of kick off to study Xu Zhimo in greater depth, and to really mark the influence by Cambridge on his literary career," Dr. Hsu said.

As one of the most renowned romantic poets of 20th century Chinese literature, Xu is known for his promotion of modern Chinese poetry.

He was at King's as a research student, reading literature and moral science in 1921 and 22, and was tutored by both Goldsworthy Dickinson and Dadie Rylands.

According to King's fellow and one of the event organizers Professor Allen Macfarlane, it was the year-long stay at the King's that turned Xu 's life around.

"So he came here as an economics and politician, and several things happened here. One was that he had his great love affair with Lin Huiyin, so he was deeply in love," Macfarlane said.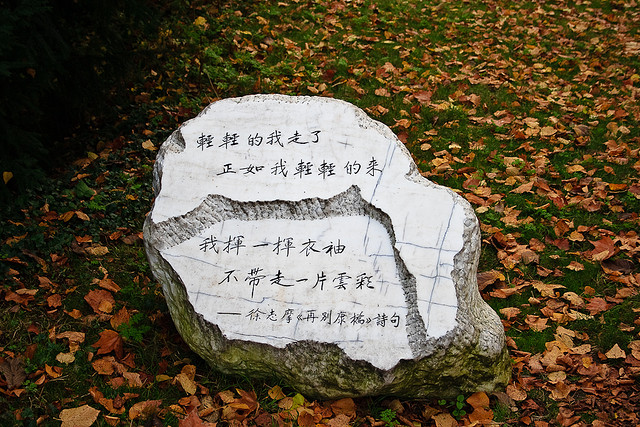 "Very quietly I take my leave as quietly as I came here."
The exhibition will be on show for four months, and it is hoped that the exhibition will also go on tour in China.

According to Dr. Hsu, such events have really helped him and the family discover his granddad.

"He died when my father was 13, so my father did not know him very well. So my discovery about him has to come from other people, so in the last several years I have tried to learn more and more about him," Dr. Hsu said.

"Very quietly I take my leave as quietly as I came here." These are the first two lines from Xu's best known poem "A Second Farewell to Cambridge," which is taught to every middle-school student in China.

It is inscribed in a stone of white Beijing marble, which was installed at the backs of the King's College in 2008 as a symbol of the continuing links between Cambridge and China. Since then, the number of Chinese visitors to King's has swelled, with many of them coming especially to see the stone.