Elaine Reyes is a news anchor for CCTV America based in Washington, D.C. She joined CCTV News from WRC-TV, the NBC station in Washington, DC.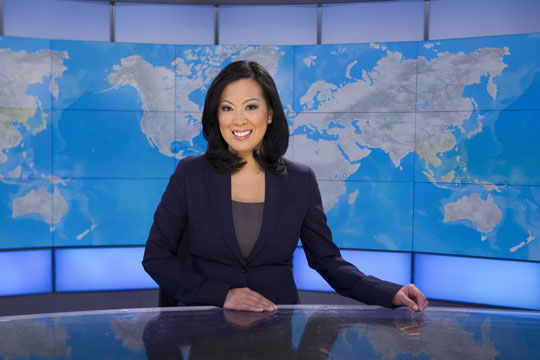 Elaine Reyes
Elaine was also a reporter and anchor in Atlanta, Georgia and several other US television stations. She has also covered stories for major American networks including, MSNBC, FOX News, CBS, CNN and the Weather Channel.
Elaine has covered everything from natural disasters to Presidents and everything in between.
Both the Southeast Chapter of National Academy of Television Arts and Sciences and Georgia Associated Press have recognized her work.
Elaine is a member of the Asian American Journalists Association and a graduate of AAJA's Executive Leadership Program. She holds a degree in Journalism from the University of Georgia. "