Phillip is currently the business anchor for CCTV America, helping launch a historical expansion of international journalism and sharing the positive aspects of the first amendment.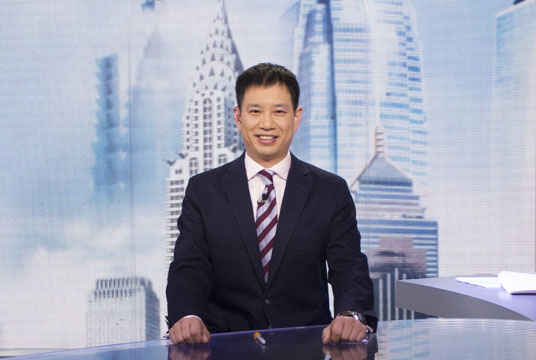 Phillip Yin
As anchor, he is entrusted to helping the global viewer understand the economic and political issues facing America and helping viewers in America better understand the issues facing the Asian community.
He was an anchor/reporter for Bloomberg Television covering economic and market developments. Phillip has interviewed numerous economists, politicians, and industry leaders to help viewers understand global events and how it affects them.
His previous interviews include International Monetary Fund Managing Director Christine Lagarde, The World Bank President Robert Zoellick, Standard and Poor's President Deven Sharma, HSBC Bank CEO Peter Wong, East West Bank CEO Dominic Ng, and tennis champion Roger Federer.
In the banking community, he was a senior portfolio advisor at Unifund, the Swiss-based investment company, providing institutional strategy services for their global portfolio of private and public assets.
Yin also served the U.S. based Charles Schwab to help build their Asset management business. In 2004, he served as the anchor/correspondent for CNBC Television based in Singapore and Hong Kong.
In 2011, Phillip explored a campaign for a U.S. Senate seat for the state of Washington with the support of state of federal officals. Previously he worked with various investment firms conducting due diligence on private equity and direct investments.
In 2009, he also led the structured credit derivative analysis following the Lehman bankruptcy helping individual investors recover the loss of $1.8 billion USD.
Phillip Yin received an International MBA from Georgetown University in Washington D.C., an undergraduate Business degree from the University of Washington, and completed a special summer program at Harvard Business School in Boston.
He previously served on the Citizen's Oversight Council for Washington State Transportation's Sound Transit. This position is appointed by the Mayor of Seattle and by senior State officials.