The 20th International AIDS Conference has begun in Melbourne, Australia. Dutch AIDS Ambassador Lambert Grijns addressed the conference, and mourned those on board flight MH17, including six senior AIDS scientists who were supposed to attend the meeting.

There had been initial reports that as many as 100 AIDS researchers had lost their lives on Flight MH17. Among the six conference delegates aboard the ill-fated plane was Joep Lange, a former president of the International AIDS Society and a pioneer in the fight against the disease. Glenn Thomas, a spokesman for the World Health Organization, was another crash victim on his way to the conference.

International AIDS Society President Francoise Barre Sinoussi told reporters that despite the society's sadness and grief, there was still momentum to push ahead.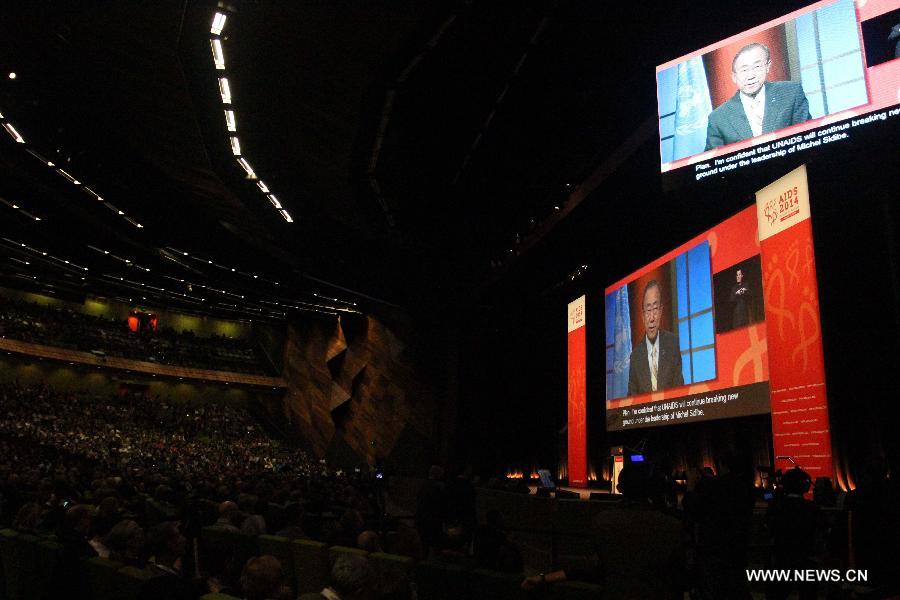 Secretary General of the United Nations Ban Ki-moon addresses the opening of the 20th International AIDS Conference at the Melbourne Convention and Exhibition Centre (MCEC) in Melbourne, Australia, on July 20, 2014. At least six delegates heading for Melbourne to join the 20th international AIDS conference were killed in the crash of Malaysian flight MH17. (Xinhua/Xu Yanyan)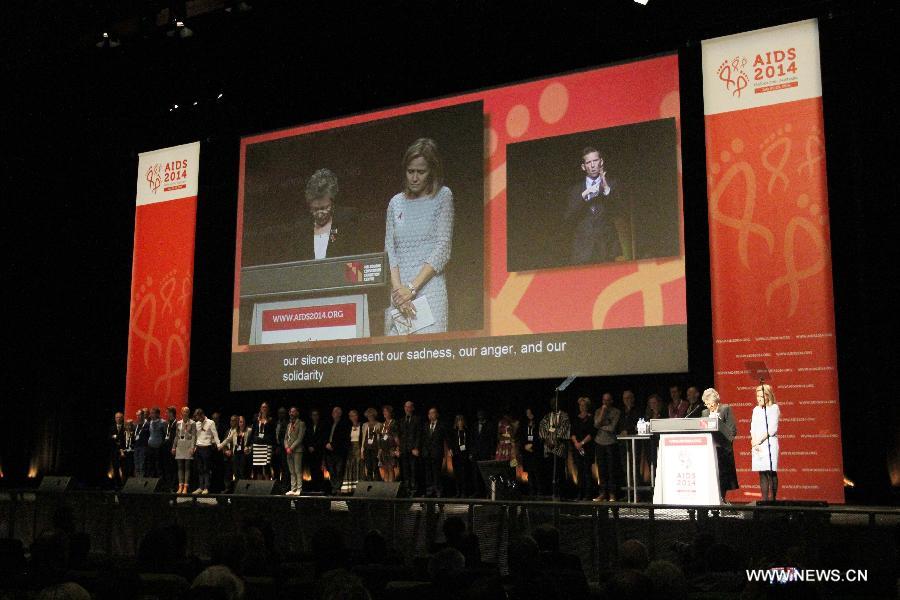 President of the International AIDS Society (IAS) Francoise Barre-Sinoussi from France (2nd R) and other delegates observe a moment of silence during the opening of the 20th International AIDS Conference at the Melbourne Convention and Exhibition Centre (MCEC) in Melbourne, Australia, on July 20, 2014. At least six delegates heading for Melbourne to join the 20th international AIDS conference were killed in the crash of Malaysian flight MH17. (Xinhua/Xu Yanyan)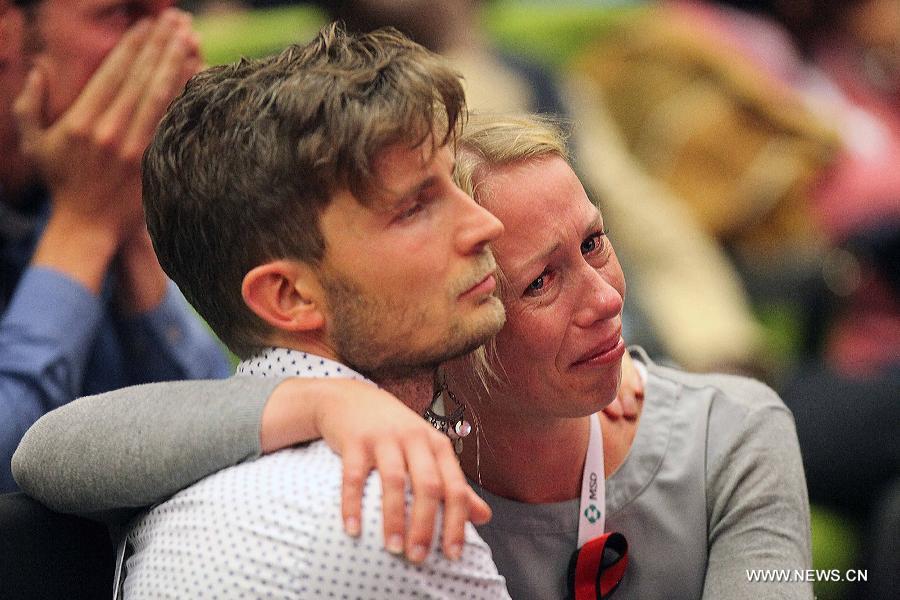 Conventioners react at a silent tribute during the opening of the 20th International AIDS Conference at the Melbourne Convention and Exhibition Centre (MCEC) in Melbourne, Australia, on July 20, 2014. At least six delegates heading for Melbourne to join the 20th international AIDS conference were killed in the crash of Malaysian flight MH17. (Xinhua/Xu Yanyan)