Thousands of comic book and fantasy fans have headed to London's Film and Comic Con for a host of fandom-related fun. While cosplay is the trend turning many heads, traditional collecting is also in the throws of a film-fuelled rebirth.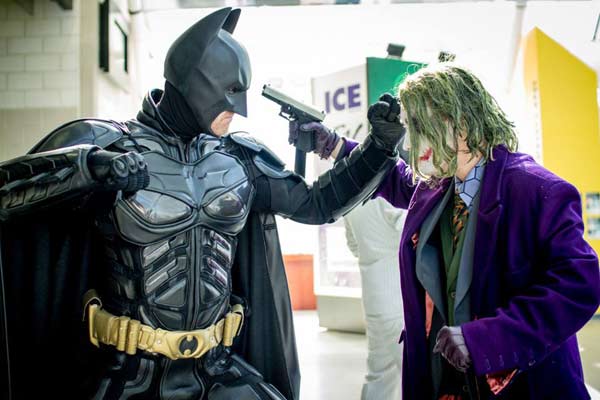 From RoboCop to Batman and Manga to Marvel, cosplay's got it all.
From RoboCop to Batman and Manga to Marvel, cosplay's got it all. At London's Film and Comic Con, numerous attendees are celebrating their love of all things fandom by arriving dressed as their favourites characters.
Most costumes are tirelessly created by their owners, meaning attention to detail is required.
"Only in the last three years I'd say it's started to grow a lot more in the UK. And I think it's growing ridiculously well, it's really nice to see it become more accepted. When I first started cosplay, you wouldn't see nearly half as many peopleas you see now," Lady Noctic said.
The UK's AnimeLeague Cosplay are in attendance here with a host of cosplay pros strutting their stuff.
The League boasts over 30,000 members and is dedicated to building a community of cosplay competitors and experts.
Like many other events, London Film and Comic is hosting a talent show and contest between cosplayers. Those with the best costume or routine take home top prizes. But, many here say the best thing isn't the competing.
"A part from being your absolutely long term love of your life game character or book character, film character, wherever it's from, it's meeting the people who enjoy it with you," Sophie Wrigh said.
Lining the aisles are numerous UK-based comic book retailers, selling everything from rare back issues to the latest releases.
Recent Hollywood incarnations of old Marvel titles have provided a new lease of life in the comic book-collecting community.
"Movies help sales, we as retailers put more out and it gives people a chance to reads things they won't necessarily read. For example, 'Guardians of the Galaxy' at the end of the month, I've sold out of 'Guardians of the Galaxy', I would never sell out of 'Guardians of the Galaxy' on any other day. But everyone's really interested and the characters are engaging, so anything like that really helps," Mark Waterton, Owner of Alternate Universe Comics said.
Comic retailers say the success of US sitcom 'The Big Bang Theory' has made being a 'geek' popular and buying comic books a trendy pastime. That's certainly been the case here, at London's Earls Court Convention Centre.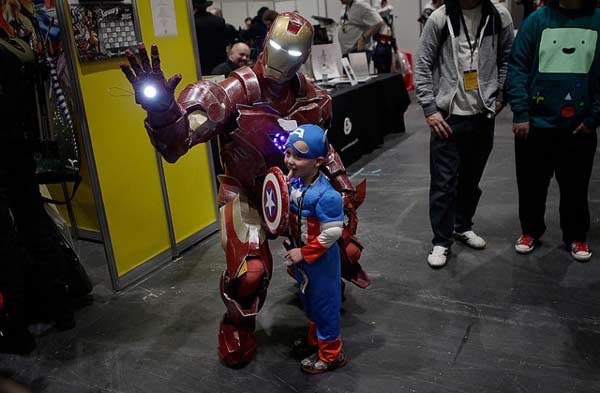 From RoboCop to Batman and Manga to Marvel, cosplay's got it all.