While Hollywood spends huge amounts of money on computer effects, a group of Czech performers showed Shanghai audiences over the weekend that there are much cheaper and easier ways to engage viewers. A little black velvet is all the Black Light Theater needs to make its magic.
Black Light Theater
The props are moved around the stage by actors dressed head to toe in black velvet. By controlling the light on stage, the director can make the actors look invisible so the props they hold seem magic. Show director Jiri Aster Srnec says that his father came up with the idea 53 years ago by accident.

Srnec said: "During his senior year at academy, he got a proposal from a professor to be the director of some short sketches. In this sketch, there were some girls and boys in black shirts, and they rehearsed in some old, dark classrooms. The only light came from outside. They also used black curtains in the back. But somehow, with the way the light came in from outside, combined with the darkness, it looked like the people's bodies were invisible. This made them try to dress everyone in black, and then they discovered the velvet was the best material. And it had slowly evolved from there."

But creating an illusion is not as easy as it looks. Besides the lighting effect, the show also combines dancing, magic and a variety of multimedia techniques. It combines several short dramas that are four to 11 minutes long each, but the actors spend months preparing for every role.

"Yes, it's difficult, because you have to know where the light is and the people behind you in the black velvet. So it's difficult for me," actor Marek Lambora said.

The troupe had produced more than 30 stories and put on more than 250 performances worldwide. Srnec says that he continues to play with the technique, and has found a new material that absorbs light better to create even more impressive visual effects. But he is quick to point out the show is about much more than some lighting effects.

"I think the essence of Black Light Theater is its simplicity. It's not about effects, it's about what we show on the stage and about the fun we have with telling the stories. Since the stories are surrealistic, that makes people want to see this crazy world," Srnec said.

This is the third year in a row that the troupe has performed in China.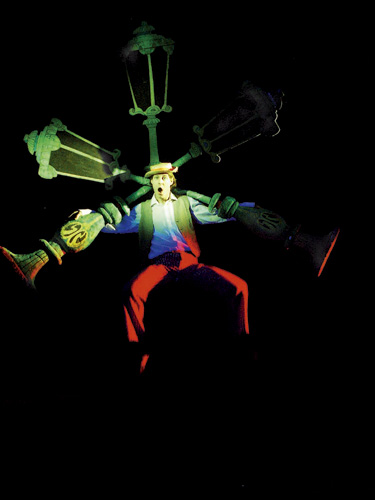 Black Light Theater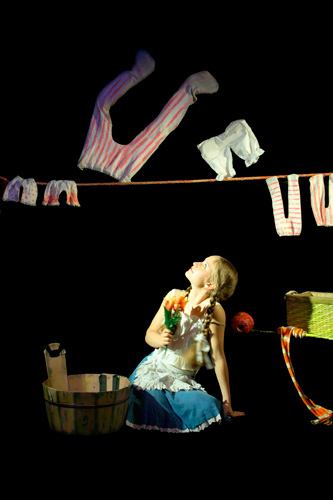 Black Light Theater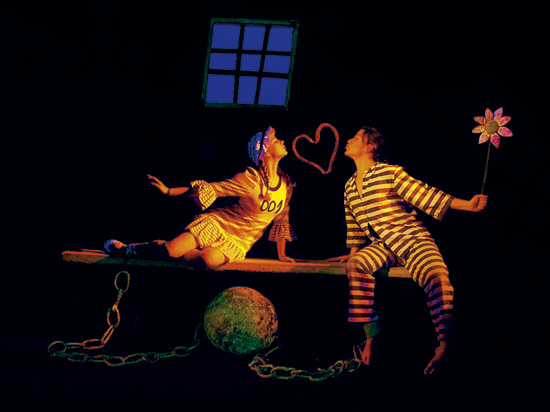 Black Light Theater