Hollywood film "Transformers 4" has set records for its massive box office returns. But it's also drawing massive controversy. The Wulong Scenic Area in southwest China's Chongqing municipality has sued the makers of the movie for not crediting the location as promised.
An epic showdown between Autobots and Dinobots. But now it's the location where this scene was filmed that's facing off with the movie's producers.
"We believe Paramount Pictures Corporation, as the producer of Transformers 4, and the holder of the rights and obligations from our cooperation, should be responsible for violating the agreement. 1905 Internet Technology Co. Ltd, as the co-producer and agent, should also take joint liability," said Huang Daosheng, general manager of Wulong Karst Tourism(Group)Co., Ltd..
Wulong signed a contract with Transformers 4 last October. In exchange for using the UNESCO World Heritage site as a shooting location for five days, and receiving a hefty product-placement fee, producers promised to prominently show the words "China Wulong" in the movie.
But they didn't deliver. And worse, operators say the movie may have led potential visitors AWAY from the scenic spot.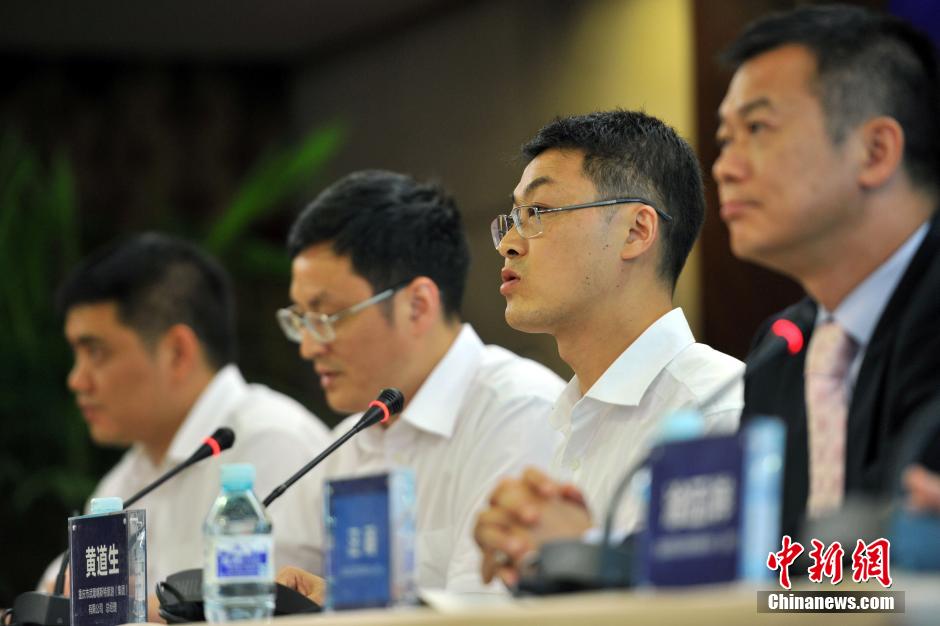 The Wulong Scenic Area in southwest China's Chongqing municipality has sued the makers of the movie for not crediting the location as promised.
"The story was set near Hong Kong. People that don't know us will think Wulong is adjacent to Hong Kong. It's misleading to tourists and audiences. The effect can be long-lasting," Huang said.
The Chinese company that co-produced Transformers 4 says the omission was simply a mistake made by foreigners who don't speak Chinese, and who thought a stone tablet that reads "Qinglong Bridge" meant "China Wulong".
"I e-mailed Paramount as soon as possible. Paramount said their production company ILM did get the instruction, but maybe made a mistake. The staff don't know Chinese. When I watched the movie premiere in Hong Kong with my American partner Mark, he said look, the "China Wulong" stone tablet is really good. I double checked with him, and said do you mean these three characters? He said yes, isn't this "China Wulong"? I said no. It's a language problem," said Liang Longfei, head of 1905 Internet Technology Co., Ltd..
Liang says the scenic area should also take responsibility, as it delayed payment from their contract for five months, which resulted in a tighter shooting schedule for the movie.
"They didn't pay until mid-April. After that, I told the American side they could put the Wulong part in the movie. And the producers did their best, those scenes were some of the key parts of the movie. But time was so tight, I didn't see the finished version until it premiered," Liang said.
In the lawsuit filed at a court in Chongqing, Wulong demands to be properly credited in the movie's DVDs and all other versions. It also asks to be re-imbursed the 4.8 million yuan, or nearly 800-thousand US dollars, it paid to be featured in the movie.
And requests further compensation for direct and expected economic losses, totalling 16 million yuan, or over 2.5 million US dollars. But even if they win, the operators of Wulong are disappointed that their picturesque location still won't be better known by wider audiences.