Series five of ITV's hit period drama Downton Abbey is coming soon. Principals from the show have attended the Television Critics Association's summer convention in Beverly Hills, California to promote the new season. When asked what was happening with their characters in the upcoming series, the actors attempted to serve up something, while saying next to nothing.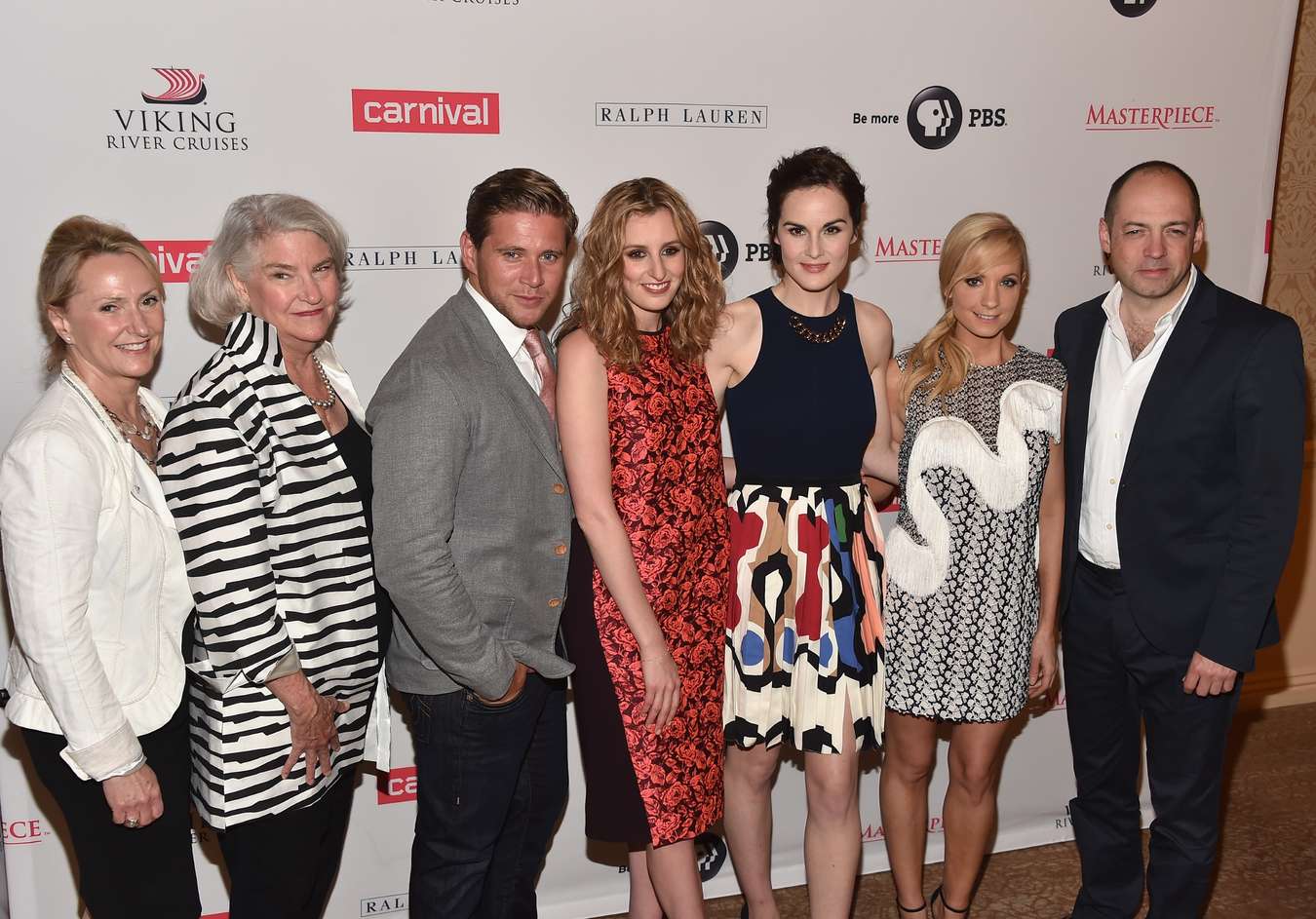 Series five of ITV's hit period drama "Downton Abbey" is coming soon.
For widowed single dad Tom Branson, there is the question of if he will leave Downton for good, and uncertainty about his future with schoolteacher Sarah Bunting, who is critical of the Crawley clan.

"She spurs in him a notion of, 'Maybe there's more to life than just this house. Maybe there's more to me than just being an estate manager,' and the potential for him to go further afield with Sybbie, and possibly try to new things, is definitely a major thing for Tom through series five," Downton Abbey actor Allen Leech said.

Lady Edith Crawley emerged as the most troubled character by the end of series four, after giving birth to a child she ended up giving away, among other high dramas.

"So, there's a lot of secrets. (Edith's lover, publisher) Michael Gregson (Charles Edwards) is missing. The family don't really understand why she can't really pull herself together and get over Gregson — no idea about the pregnancy and the child. So, yes, she's living with a lot of secrets and a lot of pain. So there's a lot of, 'Pull yourself together, Edith' happening," Downton Abbey actress Laura Carmichael said.

At least things are looking up for Lady Mary Crawley, who spent all of series four mourning the death of her husband Matthew.

"Series five for me is very much like 'The New Mary.' Because once she's kind of through all that grief and she's moving on, she really starts to embrace the social changes, embraces fashion, because, of course, she was wearing black and lilacs for most of the last series. So, it's really a kind of new chapter for her this year," Downton Abbey actress Michelle Dockery.

The series will continue to debut more than three months later in the United States than in the United Kingdom. ITV, Downton"s U.K. network, has yet to announce a premiere date, but U.S.-based PBS says that its Downton series 5 debut will fall on January 4, 2015.