Comic fans are streaming to San Diego for the 45th annual Comic-Con pop culture extravaganza. And one of the biggest stars of the show is Batman, as he celebrates his 75th anniversary.
Like Batman responding to a beaming Bat signal in the sky, fans descended on the San Diego Convention Center on Thursday.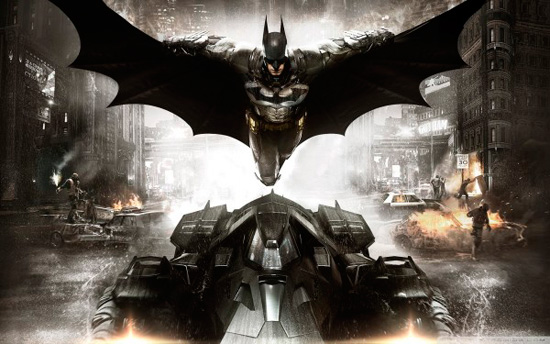 Batman anniversary highlights San Diego Comic-Con
The four-day festival celebrates film, TV, video games, comic books, costumes and other popular arts. More than 150,000 fans are expected to attend the sold-out event, where studios will offer exclusive previews of their latest properties. And this year's event is celebrating 75 years of Batman.
Everything from comic books to original costumes worn by the likes of Christian Bale, Michael Keaton and Val Kilmer, are all on display.
"The great thing about Batman is that over the 75 years he has grown and evolved and kept pace with the times. If you look at the costume that was created in 1939, and you look at the costume that he has now and all the costumes in between, you see that all these different creators came on and left their mark with the character added new things to the mythology. So it's a living, breathing thing and fans of the character know that when they come of age, when they're ready to, they can step up to the plate and actually take the cowl and guide the destiny of the future of the character themselves. So in a way he's a character of everyone as much as he is a part of our company." said Jim Lee, Co-Publisher, DC Entertainment.
While Comic-Con is meant to be a convention centered on the world of comics, the event has turned into something much bigger, often hosting blockbuster premieres and special events for television series.
The makers of "The Hobbit: The Battle of the Five Armies," the "Avengers" and "Star Wars" are hoping to win over fans in the convention's coveted Hall H. More than 6,000 of them wait for hours to hear directors and actors speak, or catch a glimpse of upcoming films.
"I think there's a good opportunity though for people, if they came for the big studios and they came for the popular culture and they're not as immersed in sort of the original comic nerd culture they'll be exposed to it and so I think Comic-Con is making true fans of people even if they didn't originally come for that, so I think that's one of those extra little, I mean I hope that's the case." said Analise Smith-Hinkluy, Visitor.
Comic-Con runs through Sunday. So join the action before it's too late.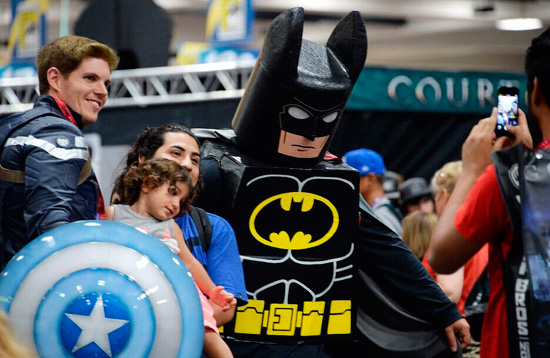 45th annual Comic-Con pop culture extravaganza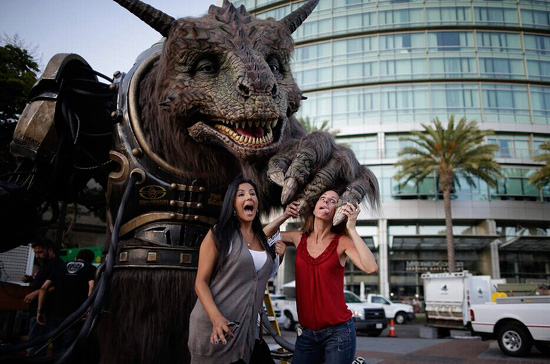 45th annual Comic-Con pop culture extravaganza