A new exhibition at Buckingham Palace offers a rare glimpse into the childhoods of young royals, featuring items from a young Queen Elizabeth, her son Prince Charles and the latest addition to Britain's royal family, Prince George of Cambridge.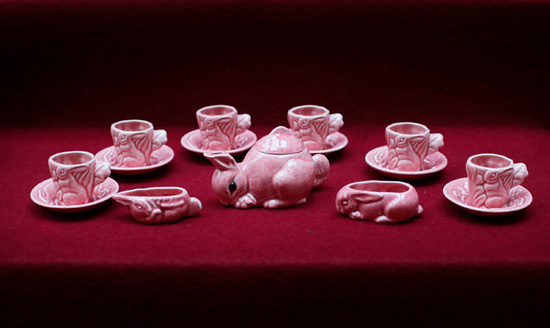 This Rabbit tea set belonged to Queen Elisabeth II and will be displayed at Buckingham Palace.
The Royal Childhood exhibition chronicles nine generations of royal offspring. It showcases a variety of much loved toys, clothes and gifts, and also features private video footage from the royal family.

Royal Childhood curator Anna Reynolds said: "This is the perfect place to do an exhibition on royal childhood. Buckingham Palace has been a family home since 1762 when it was first bought by George III. He had 15 children here, so it's always been a family home. So we felt this was really the right place to emphasize that linearity and going right back to 1762."

A door taken from the nursery at the royal lodge has pencil marks showing the heights of the royal children. This suggests that they have followed childhood traditions familiar to many British families.

"This is something many families do up and down the country and it also has horse shoes hammered into the center, which reflect the Queen's love of horses from a very early age and there is a horse shoe from her very first horse Peggy. It really shows...various children are doing all over the country," Reynolds said.

Among the highlights of the exhibition is a rocking horse, given to Prince George by U.S. president Barack Obama and his wife Michelle.

"It comes with a polo mallet as well because obviously there's a link between the royal family and polo. And the polo mallet is actually carved, the head of it is carved from an oak tree that once stood on the south lawn at the White House. So that's something really special, very historical, personally made for Prince George and it's also painted with red, white and blue to emphasize the similarity in the flags between the two countries," Reynolds said.

The exhibition has been put together over several months by the Royal Collection Trust, and is part of the annual Summer Opening of the palace. It runs until September 28.
These dolls and pram set belonged to the Queen and are part of the unseen collection of toys.

Spanning more than 250 years the exhibition will include objects from the Royal
Collection, the Royal Archives and the private collections of the Royal Family.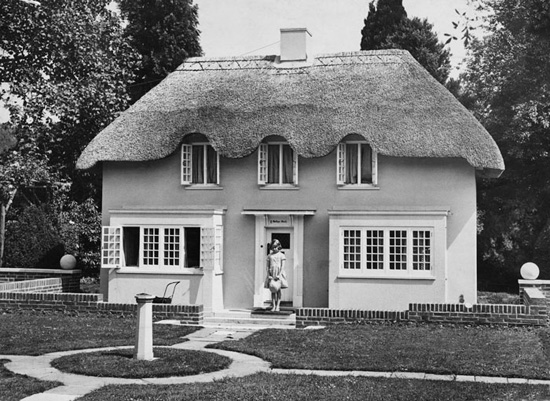 The Queen stands in the door of her wendy house, called Y Bwthyn Bach, or 'The Little House'.