The 'Double Seventh Festival,' also known as Qixi Festival and Chinese Valentine's Day, is on Saturday, but people in some areas of China are already celebrating.
The festival is based around a legendary love story about the Cowherd and the Weaver Maid, and it is especially popular across China's southern regions.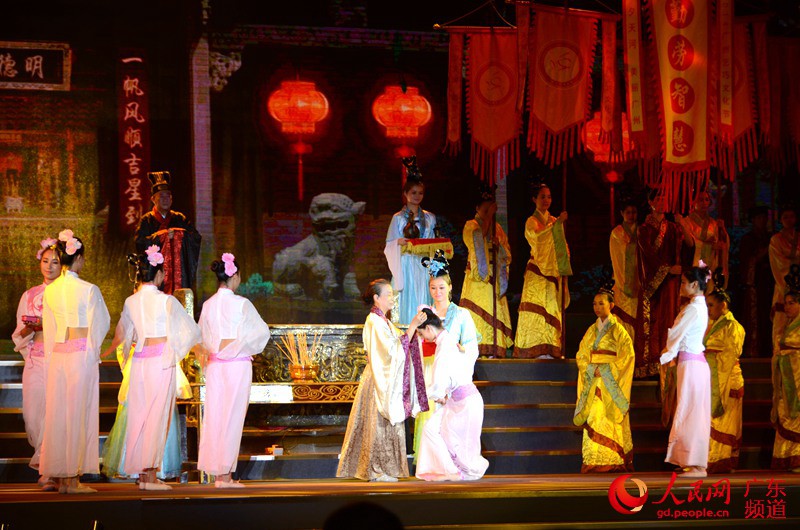 Southern villages mark Chinese Valentine's Day
A cultural festival to celebrate Qixi has opened in Zhu Cun, a village in South China's Guandong Province. A grand reenactment of the ancient ceremony to see off the Weaver Maid was held. In the past on Qixi, girls would pray to the Weaver Maid to become experts at needlework. They would also burn offerings for the goddess.
In Zhu Cun, a dance brought the beautiful legend to life. It represented the Cowherd and the Weaver Maid's annual reunion on seventh day of the seventh month of the Chinese lunar calendar. The reunion always occurs on a bridge formed by thousands of magpies. After watching the performance, locals released lotus lamps into the river. The lamps are said to bring good luck, particularly for young people and their love.

The festival is also a place to show off handicrafts. Locals make pieces with whatever is handy, such as grain, cloth or sequins. There are booths where weaving works and paper-cuttings in very unique local styles are available. Also significant is the skill of making "lime sculpture," an intangible heritage of the region. Historically, the craft was widely used to decorate houses, but it is increasingly used to make small adornments.
A museum dedicated to Qixi has also opened in Zhu Cun. A sea of artifacts themed on the Qixi legend are on display, showcasing local customs and craftsmanship.
It remains a tradition in the region for unmarried girls to display their handiworks on the Qixi, to impress the weaving maid and to express hope for finding a good husband.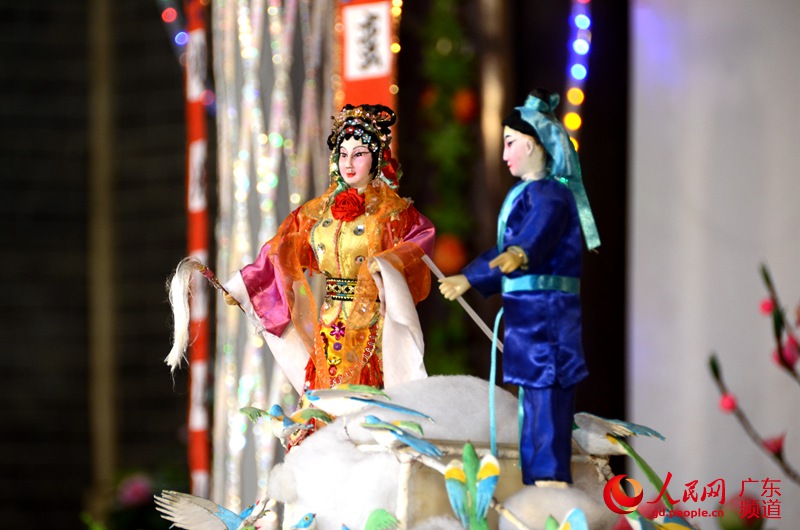 Southern villages mark Chinese Valentine's Day