On Saturday, survivors in Ludian County of southwest China's Yunnan Province mourned their loved ones killed in the 6.5-magnitude earthquake.

Saturday was the seventh day following the devastating quake that caused 617 deaths and left 112 missing. According to Chinese tradition, the seventh day after a death is the most important part of the mourning period.

Hundreds of Ludian residents gathered at the county's downtown square at about 7:30 p.m. They lit candles in the square and observed a minute of silence in honor of the victims.

Residents also bade farewell to Xie Qiao, a 24-year-old soldier whose body was retrieved four days after he went missing on a rescue mission.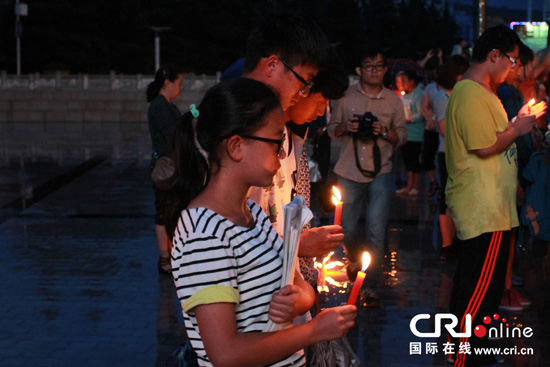 Candlelight vigil held for earthquake victims
Candlelight vigil held for earthquake victims