A feast of foraging has become an increasingly popular topic in New York. Some love it, while many are still trying to figure out exactly what it is - and how it applies to both home-cooking and restaurant experiences.

It's midday in New York, and this group is looking for lunch options in the middle of a park.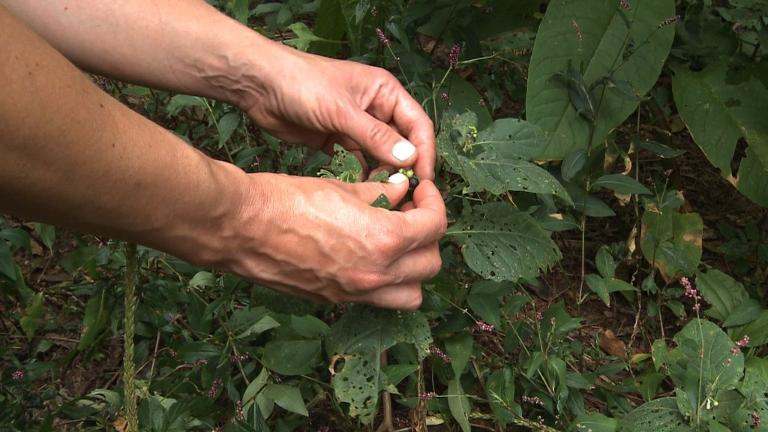 Foraged food trend growing in New York
So-called "Wildman" Steve Brill has been foraging for more than 30 years, mostly living off wild but edible fruits and plants.Foraging in NY parks is officially forbidden, but Steve is allowed to do so after working as a naturalist for the city for several years.Today, for $20 a head, Steve gives newbies a four-hour tour, teaching the group what's safe to eat and what's not.

For Steve, foraging is not just about exploring nature, but preserving it as well.

"There are herbs, greens, berries, nuts, seeds, roots, mushrooms, edible, medicinal things that you can collect. They are renewable, they grow back after you pick them, they're delicious, no impact on the earth and they increase your appreciation of the non-renewable resources and the planet itself," Steve Brill said.

From a wild park to a city plate - foraged items are signature dishes in Mads Refslund's restaurant, which only serves regional and wild products. Today's menu includes seaweed, rose petals and a tree bark.

"I get a little bit of a kick when I go out to the nature and find all these things. We always seek for new ingredients, for new flavors, new textures. The whole thing is about deliciousness. We want something that tastes amazing," Mads Refslund said.

But eating natural comes at a price: diners spend about $70 per person for a foraged meal and the trend is growing in New York - today, nearly a dozen restaurants offer wild menu options.