Yang Rui, currently works for CCTV-News, an English channel of China Central Television. He used to work for China National Radio as a sub-editor for world news. He got the job at CCTV in 1988 when he quickly became the co-host of Focus, CCTV's first current-affairs magazine show in English. He is the producer and anchor of the 30-minute current-affairs talk show called Dialogue. This show enjoys the highest rating on CCTV-News. Each week this program is broadcast from Monday through Sunday.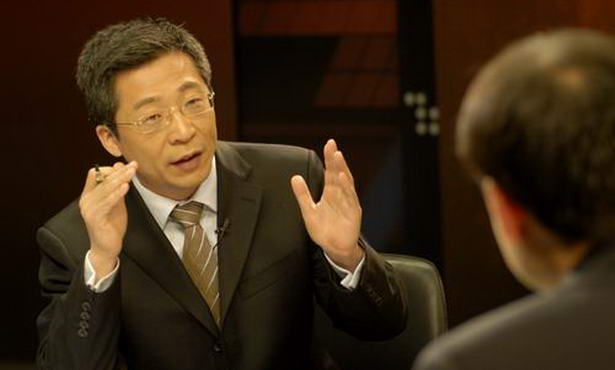 As anchor and producer, Yang Rui pursues objective and accurate reporting. He understands the international society and his own mission.

He has won many prizes and honors over the past decade. The most outstanding are:
1. CNN's special prize for Tea House, a feature comparing local cultures in Beijing and Shanghai;
2. Twice the Test Team prize for running the reporting team and the Dialogue team on CCTV-9;
3. Dialogue ranks among top ten in 2001 at CCTV;
4. National model reporter for the 1998 national anti-flooding reporting campaign;
5. Special prize of the Rainbow National Television News Contest in 2001 for interviewing a former Falungong practitioner.
6. Special researcher with media center of Tsinghua University.