In the pre-sale value of 2011 CCTV Prime Advertising Resource Bidding, the contribution by the advertisers in auto industry witnessed a year-on-year growth rate of over 50%, with the highest growth rate among all industries. The three tycoons in China auto industry Shanghai Volkswagen, FAW-Volkswagen and Shanghai GM showed up together for the first time at the pre-sale of 2011 CCTV Prime Advertising Resource Bidding. Besides, FAW, SAIC, Dongfeng, GAIG, CNHTC and other large auto groups also participated in the bidding.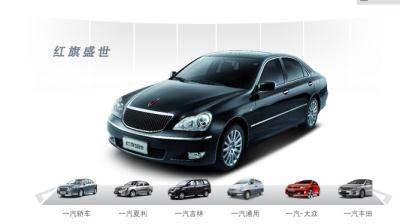 While old clients are intensifying advertising, a great number of new clients such as China FAW, Mustang, Jiangsu Lopal Petrochemical Co., Ltd., Zoomlion, SDLG, Foton Lovol, Star Custom, JAC, Great Wall Motors, Beijing-Hyundai, GAC Motor, Haima, Changhe and Chang'an Auto also showed up at the pre-sale of CCTV Prime Advertising Resource Bidding.
The auto enterprises participating in the pre-sale of the bidding in this year are most widely distributed, including joint ventures such as FAW-Volkswagen and Dongfeng Nissan, state-owned enterprises such as Chery and Chang'an Auto, private companies such as Zotye, Great Wall Motors and Mustang and petrochemical companies such as Shell Tongyi (Beijing) Petroleum Chemical Co., Ltd., Sinopec and Jiangsu Lopal Petrochemical Co., Ltd. Meanwhile, there are rubber enterprises such as Zhongce Rubber that participated in the bidding last year, refitted vehicle enterprises such as Star Custom as well as the enterprises in heavy industry and heavy truck industry such as CNHTC, XCMG, Zoomlion, SDLG and Foton Lovol that had outstanding performance in this year's bidding.
CCTV has become the best choice for auto enterprises to establish brand advantages and create core competitiveness.
Editor:张昀 |Source: CNTV