Huang Shengmin, Professor of Communication University of China
The CCTV advertising bidding in these years is like a history of brand growth. In earlier days, advertising bidding was only one of methods of resource allocation. But after more than ten years' development, the value, standard and role of the platform have been universally recognized.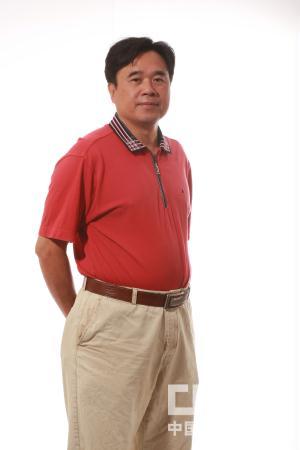 Huang Shengmin, Professor of Communication University of China
Nowadays, enterprises are so smart that no one can cheat them from doing something. But at the same time, no one can prevent them from doing what they should do. More and more multinational companies actively participate in the bidding now since they have been aware of the fact that, they have to participate in the "contest" of bidding to understand and enter into Chinese market and become a powerful household brand.
What is brand? The most fundamental point is to have high-quality products. I think Chinese people are good and Chinese products are good. But why there is no good image? That's because Chinese people do not do well in brand creation and publicity. There are two types of publicity, one of which is mild and long-term publicity and the other of which is establishing a platform for display such as the Olympics, the World Expo and the annual bidding of CCTV. To become a brand of certain level and create influence, enterprises have to step onto this platform.
Mentioning once in bidding and winning bid once may achieve better effect than mentioning for ten or one hundred times at other occasions. This is attributed to the role of mature effect. In fact, many enterprises have become aware of this point earlier. They consider and research on bidding in much more careful way than us, and they allocate overall resources in more diverse and detailed way than we can imagine. Their actions are extremely rational. Enterprises generally control the brand creation of a year and even several years with the vantage point of bidding.
From the perspective of macro economy, the annual bidding of CCTV is a directional confidence index since advertising is closely related to people's livelihood and daily consumption. The enterprises which are optimistic about the market will advertise, the enterprises which are not very confident in the market but are powerful will advertise, and the enterprises which are not powerful enough but are optimistic about the market will also advertise. China is witnessing rapid economic development and enterprise growth, which is reflected by the bidding of CCTV.
Currently, large SOEs and central government-led enterprises such as large state-owned banks, FAW and Moutai are vigorously launching ads, and more and more multinational companies also begin to participate in the bidding, which is a significant change. The 2011 CCTV advertising bidding results are not out of expectation, which is due to the uniqueness and rareness of CCTV resources on the one hand and to concentrated trend of media operation on the other hand since media operation is like company operation in recent two years and high-quality media will have concentrated resources whereas weak media will be edged out soon.
The 17-year advertising bidding of CCTV has become a typical event of China. CCTV is growing up in the bidding, and enterprises also grow up by virtue of this platform. Some media often say that, enterprises are cheated. In fact, they underestimate the intelligence of Chinese enterprisers. From the perspective of historic development, I think bidding is important and inevitable.
Editor:张昀 |Source: CNTV