CCTV bidding is a unique landscape in Chinese economy and even the world economy. To understand Chinese economy, you should start from understanding CCTV bidding.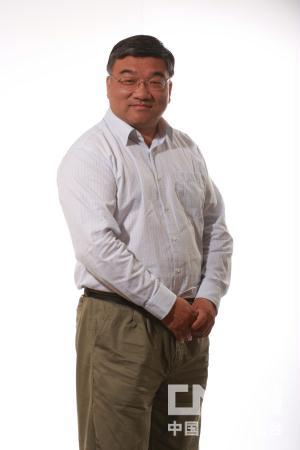 Yu Guoming, professor of Renmin University of China
Western media have once said that, advertising is the dream of a nation, the ambition of a country and the lifestyle of people in the future. Advertising industry is brisk when a country or a national still has dream and pursuit. When advertising industry is in depression, the country will be on the decline. The growth rate of CCTV advertising bidding is higher than that of GDP, which indicates that Chinese people still have dream and Chinese society has huge room for development.
Advertising involves in huge investment. It is the investment in future. No boss is idiot and bosses will advertise only when the advertising can generate ten times of return. Therefore, advertising is a sensitive indicator for a media, a company, an industry and even a society.
No TV or other media can parallel with CCTV now. Under current economic environment, CCTV has two advantages. Firstly, CCTV has the function of integrating under economic depression or economic structure adjustment or reshuffling. One magazine or website may be very good, but its functions are not diverse. So people prefer to choose the integrated media like CCTV that has the best comprehensive quality; secondly, CCTV is a national TV station and mainstream media. A new media may be vanguard and eye-catching, but its roles are limited in terms of advertising and commercial value.
This is called "the function of social status conferring" in the science of mass communication. In the past, people did not pay enough attention to media function theory. But the function becomes extremely important when numerous powers rise at the same time and various kinds of media appear. CCTV, a mainstream media having tradition and history, has the powerful function of conferring social status. A company or a brand will easily become a standard and powerful brand that is recognized by the society, if it cooperates with a media that has the function of conferring social status.
For example, Taobao, which already has large scale with operation value reaching RMB 200 billion in last year, still chooses to cooperate with CCTV. The main market of Taobao is in Yangtze Delta, but the market has to be expanded to North China, Northeast China, Central China, Northwest China and Southwest China to realize the operation value of RMB 3 trillion. For market expansion, CCTV is the best platform. Moreover, commercial transactions, especially those related to currency exchange, material exchange and value exchange, need to be maintained by public credit.
The philosophy of 2011 CCTV advertising bidding is "Our Brand, Our World". In fact, brand reflects the economy and consumption mode of a country. Brand creation not only rejuvenates economy but also improves people's living standard. Meanwhile, brand plays an important role in the economic transformation from low-end economy to high-end economy, which needs both innovation and brand creation. Apart from innovative spirit, China also needs the soft strength of publicity to build a powerful country with brands.
In my opinion, CCTV bidding is an important platform for brand creation and a vantage point, without which enterprises can hardly reach the vast market in China and even in the world.
Editor:张昀 |Source: CNTV