CCTV advertisement bidding and pre-sales communication conference for gold resources 2012 themed "Make Joint Effort to Achieve Great Legends" was held in Xiamen, Shanghai and Guangzhou on September, 23, 26 and 28 respectively, centrally issuing main TV drama for spring festival in 2012, major programs for London Olympic Games and advertisement resources and introducing the product and sales rules for advertisement bidding pre-sales in 2012.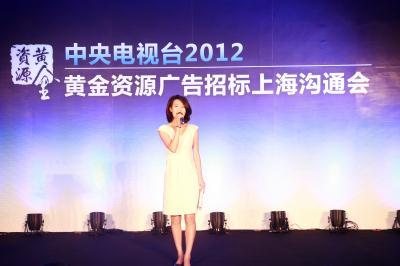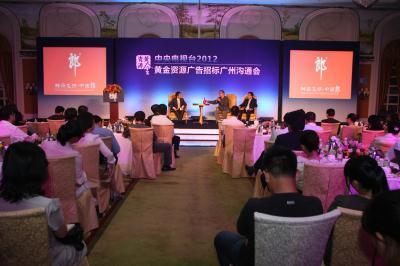 Fujian tea enterprises favor CCTV advertisement resources
Zhengshan, Huaxiangyuan and New Tan Yang and many other "new Fujian tea enterprises" in the promotion conference and even Fujian Tea Science Society also came for this conference. "We invested several million RMB in CCTV advertisement this August and this is the first time for us to do so", Yan Bo, the Chief in Brand Planning Department of Zhengshan Tea said, "if the effect is satisfactory, we will plan to continue with it and even invest more than twice higher than this year; and it will absolutely exceed RMB 10 million".
According to the related persons within the industry, the reason why Fujian tea enterprises favor CCTV news program is that there are quite a lot of audience watchig these programs. Since a majority of audience for such kind of programs are men, which, to a large extent, coincide with the target consumer group of tea.
Sports brands strive for London Olympic resources fiercely
Fujian sports brand enterprises are the major clients for CCTV advertisement and the competition for the advertisement resources of London Olympic Games next year among the sports brands becomes fiercer. "The competition would be quite fierce but we have made full preparation for Olympic marketing and we will make advertisement on CCTV by surrounding London Olympic Games; Anta, as an old client of CCTV, has made preparations"; the chief of the Brand Marketing Center said, "due to London Olympic Games, we will invest more in CCTV". Xtep and Peak also show great interest in London Olympic Games.