Biswurm Martin, Foreign Market Director of FAW – Volkswagen Sales Co., Ltd.
By Ma Yihong
Chinese media advertising bidding is quite different from that of western media, and we are very interested in this difference. The most important factor for us to decide which channel our ads should be launched in is which one could cover more of our consumers. So we come here to see what channels and programs of CCTV will be released next year and what about their features and coverage. After later analysis, we will find out channels and programs most suitable for our consumer groups. And now, what I'm quite sure is that we will spend more money on media advertising.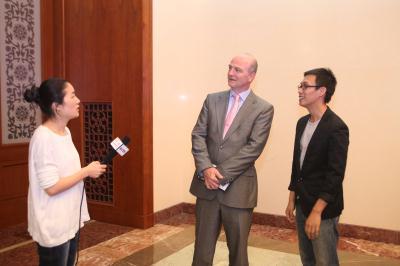 Biswurm Martin
There is no reason to be negative to Chinese market. We are very confident in the future. FAW –Volkswagen cherishes our experience of cooperating with CCTV Advertising. I hope that CCTV will open more channels to cover more of our target groups. Up to now, CCTV has a broad coverage and high arrival rate on national level. It would be better if markets on local level could be covered by more CCTV channels.
Editor:张昀 |Source: CCTV