Tian Ning, Senior Account Manager and Zhang Xuan, Account Executive
Edible oil is a daily necessity. With the substantial improvement of living standard, people have higher quality requirements on edible oil, which also brings about huge room for industrial development and good market prospects. In the first half of 2011, among the segments of food industry, the sales revenue of edible vegetable oil processing industry accounts for 30% of the total revenue with its profits ranking the first in the industry.
However, with the soaring prices of raw materials in recent years, the production costs have seen a great increase. As the edible oil is the basic living supplies having a close relationship with the national economy and people's livelihood, subject to the "price control" and other policy restrictions, the price of edible oils cannot be adjusted flexibly, leading to price inversion of the basic edible oil and overall loss from the end of last year. Besides, inflicted by the "drainage oil" event and other negative reports, the edible oil industry is facing crisis of confidence to some extent.
The development trend of edible oil industry can be described as "opportunity accompanying with challenge".
Facing fierce competition, enterprises opt for product differentiation
In spite of numerous brands (about 600), the market concentration rate of the edible oil industry in China is very high, particularly in terms of common oil. Data indicate that about 70% of the sales revenue comes from 7.5% of all enterprises, and the three brands as Arawana, Fulinmen and Luhua account for 42.2% of the market share.
The highly concentrated layout has made it difficult for other common oil brands to retain a foothold, and as a result, many emerging enterprises strive for product differentiation to enter the blue ocean of high-end edible oil industry. Betis Olive Oil, Longevity Flower Corn Oil, Jinhao Camellia Oil, Mighty Sunflower Oil and other high-end brands have gradually tapped into China's diversified market of edible oil and broken up the monopoly in common oil industry.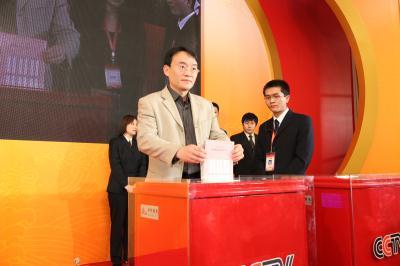 Betis
Seeking development and striving for voice at higher platforms
Due to the increasing pressure and intensified competition of the industry, edible oil enterprises are striving for the voice at higher platforms to further strengthen and extend the market share, and are actively participating in the 2012 CCTV Prime Advertising Resource Bidding.
Ⅰ. Arawana, Luhua and other big brands continue to place advertisements to consolidate the their positions
As the leaders of the industry, Arawana, Luhua and other common oil enterprises have already developed well with stable brand and target consumer positioning, and their media solutions mainly focus on stability and continuity; Luhua has renewed the advertising agreement to connect household consumption decision-makers to the brand by means of prime-time TV series; Arawana has rearranged the schedule of commercials placement in TV series so that it can fit in well with the new development strategies for multi-category products.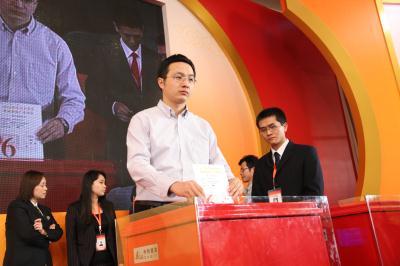 Jinlongyu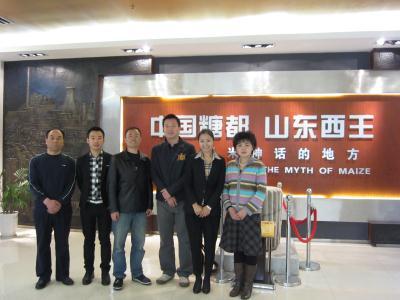 Xiwang
Ⅱ. Emerging high-end oil brands are concentrating efforts to seize the vantage point
Emerging high-end oil products have enhanced the advertisement placement to seize the vantage point of brand promotion. Currently, the pattern of common oil market tends to stabilize, while the emerging high-end oil products, relying on the energetic support of CCTV, are trying to establish themselves as the iconic brands of the industry. Taking Betis Olive Oil as an example, it started to place advertisement on CCTV in 2009 with focus on the prime-time slots. Betis has constantly beefed up the advertisement placement, and this year its amount of bidding has been over 100 million. Betis's insistence on CCTV is due to the high return: In the past three years since its entry into Chinese market, it has seen a "leap-forward" growth rate of over 200%, thus becoming a leading brand of olive oil imported with original packaging.
Ⅲ. New brands as Sanyuan Cereals & Oils and Baling Grease are of great drive
Represented by Sanyuan Cereals & Oils and Baling Grease, the new brands have shown great momentum in this year's auction. Baling Grease has signed the advertising agreement for "3.15 Evening Package", conveying the brand philosophy of "Worry-free Oil" to customers; Sanyuan Cereals & Oils is a newly established company, and its featured product - "Taste Sanyuan" cold pressed peanut oil, will be launched to the market at the end of December. Boasting strong brand awareness, Sanyuan has laid stress on the cooperation with high-end domestic media to build recognition for the brand. Therefore, it has arranged the advertising for the year in advance, the amount of the first bidding exceeding 100 million, and it has procured the 2H12 naming right of prime-time TV series to be broadcast at CCTV-8, which is really a "big investment to forge a big brand".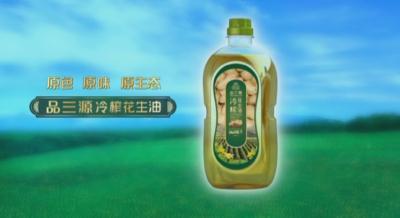 Being closely related with the national economy and people's livelihood and boasting various categories and huge development potential, the edible oil industry still has a long way to go. Advertising cooperation between edible enterprises and CCTV has gone very far back in time and is gradually deepening year by year. Each enterprise, based on its own marketing and development, strives to make a voice at the platform of CCTV. It is believed that there will be more Chinese edible oil enterprises writing legends on this big stage!
Editor:张昀 |Source: CCTV