--By Yang Zhengliang
On the launching ceremony, CCTV delivered five new public service ads, i.e. Series of Left-behind Children, Water and Soil Loss, Cartoon Frog—Etiquette and Traffic Safety Series and Family = Father and Mother I Love You as well as Preservation of Urban Cultural Relics. Zhang Bu, Director of Bianjiao Culture & Art Co., Ltd., Cui Fan, Deputy General Manager of Beijing Kuiyou Advertising Co., Ltd. and Zhang Deyuan, producer of Family = Father and Mother I Love You, and other producer representatives also were present and shared the behind-the-scenes stories.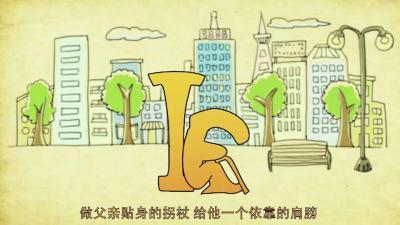 Left-behind Children—In Classroom: Father Resolutely Resigned to Accompany His Child upon Watching the Advertisement
Data show that China now has 58 million left-behind children. CCTV launched the public service ads on this topic with a view to giving more thinking about what we could do for them, thus helping improve their conditions. Left-Behind Child — for Teacher told a story about Zhu Yajie whose father was a migrant worker in Beijing and mother died, which was a perfect combination of child's inner voice and creativity. After Zhu Yajie's father watched the advertisement, he resolutely quitted his job to home for accompanying his child, from which we see great power brought by the public service advertisement. To give more concern to children is helpful for their growth.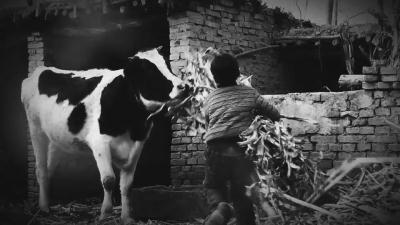 Cartoon Frog—Etiquette and Traffic Safety Series: Received More Than 80,000 Online Comments One Week After Its Broadcast
In 2011, Cartoon Frog—Etiquette and Traffic Safety Series broadcast on CCTV. The Series focused on cartoon image of a frog and promoted various public welfare subjects in a vivid, humorous and simple way, which exerted an imperceptible influence on audience in a relaxed atmosphere. Since August 2011, Kuiyou Advertising Co., Ltd. joined with CCTV in producing 20 episodes of Cartoon Frog Public Service Ads Series. For only a week after its broadcast, it aroused strong repercussions with more than 80, 000 online comments, discussions and visiting rates.
Water and Soil Loss Series-Changting in Fujian: "Flaming Mountain" Turns into "Mountain of Fruit Trees"
Water loss and soil erosion is a very severe ecological issue in China. The loss of water and soil in Changting County of Fujian Province was the most serious one among southern China's red soil hilly areas. Since 1980s, Changting County began to control soil erosion. Over 30 years of control, red desert turned into a wide expansion of verdure. Many shots in the advertisement were filmed at the end of 2011. It selected a positive case in expressing the concept of effective control of soil erosion while in creating the public service ads on water and soil loss.
Family = Father and Mother I Love You: Broadcast on CCTV Originated from a Flash Which was Produced One Year Ago
Family = Father and Mother I Love You is the first public service advertisement broadcast through soliciting public ideas by CCTV Advertising Center. It was produced one year ago by an undergraduate in Zhejiang who just out of his college. Through subtly interpreting the each letter of the word "Family" (F means father; A and; M mother; L love; Y you), it expressed a theme "To be grateful to parents' love should start now and love always accompany responsibilities". This advertisement was successively watched and reproduced on blogs, micro blogs and personal homepages. Positive comments on mainstream video websites constantly hit the record.
Preservation of Urban Cultural Relics: Preserve the Remaining Ancient Relics and Guard Traditional Culture
Broad and profound traditional culture with a long history has always been a pride for Chinese people. However, carriers of traditional culture have been eroded by rain and wind and undergone man-made damage of modern civilization. Public service advertisement Preservation of Urban Cultural Relics was produced with a high sense of historical mission and a great sense of responsibility. CCTV hopes to call for more attention to protect ancient relics and guard our traditional culture through public advertisement broadcast.
Editor:张昀 |Source: CCTV