--By Fan Sufeng
At the end of 2011, CCTV acquired the eye-catching TV ratings. The weekly audience share since November exceeded 30%, in which audience shares of two weeks (Dec. 2 -- Dec. 15) both exceeded 32% and constantly kept a high level. On a smaller scale, CCTV ratings during late afternoon and prime time periods rose greatly; audience share of CCTV-3 kept above 3% since mid October of 2011 and ratings of CCTV-8 witnessed an obvious rise with a single day shares record of 4.22%; audience share of CCTV-14 kept around 3% for consecutive seven weeks with shares broke 4% for several days; ratings of CCTV-9 also hiked constantly since its premiere extension with audience share hit a high of 0.77%.
Audience Share (%) of CCTV (Nov.-Dec. 2011)
Audience Share of Love in the Family on CCTV-1 Golden Theater Exceeded 12%
Family drama "Love in the Family" broadcast in prime time on CCTV-1 ended with a grand finale on Dec. 9, 2011 with an average rating of 3.12% and an average market share of 8.68%, and ranked third only second to Chinese Land and Little Flying Tigers, which broadcast in prime time on Golden Theater in second half of 2011. Seeing from each episode, rating continuously rose with the final episode reaching 4.22% and market share reaching 12.11%.
Tendency Chart of Ratings (%) of Love in the Family in Episodes
Dream Chorus: Let the Public Welfare Dreams Shine to Warm the Whole Nation

Dream Chorus is one of the major programs of CCTV-1 with its ratings constantly rising since its broadcast in November 2011, becoming one of the hot topics and being hailed as one of the most meaningful public service programs. On the first day of its broadcast, ratings reached 1.35% and kept rising later. Ratings of the fourth issue reached 1.71%, ranked top among all programs in the same time period of the nation and received nearly 50,000 comments and discussions on micro blogs within three weeks after its broadcast and won recognitions from audiences.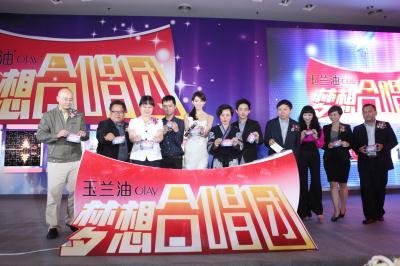 "China's Economic Figures" Attracted More Attention
Selection of CCTV China's Economic Figures has always attracted much attention. In 2011, the selection themed on "quality improvement" with "impetus, influence, creativity and responsibility" as its criteria, systematically reviewed the light spot and hot spot in the year's economy and witnessed the development and achievement of Chinese economy. Mainstream media, such as People's Daily, the Xinhua News Agency, etc., and foreign media, such as CNBC, the Financial Times, Reuters, Zaobao.com, etc. successively gave their coverage.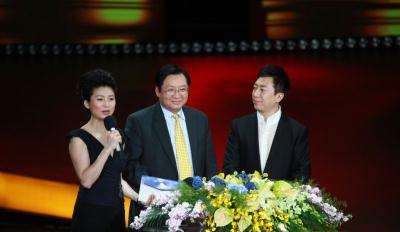 Ratings of Prime-time Program on CCTV-3 Rose; Revise to Continue in 2012
Since the second half of 2011, many programs on CCTV-3 reached the common people's life. CCTV-3 launched a series of popular, fresh and realistic programs, which won widespread attention and recognition from audience. "Grassroots Show" launched by Star Way at the end of October has its first two shows ratings reached 2.16% and 2.02% respectively and audience shares reached 5.58% and 5.17% respectively and its audience share in December also kept at around 2%. In 2012, CCTV-3 will continue to revise, which will highlight innovation, further increase cultural contents, change program names for better, emphasize visibility and improve the artistic quality and appeal and influence of programs and channels.
The Frontier Line on CCTV-4 Aroused Strong Repercussions; to Launch the Coastal Line in 2012

CCTV-4 broadcast series programs 1-100 Away from Home, the Frontier Line on Nov. 25, 2011, which attracted widespread attention from both at home and abroad. Ratings of the program witnessed a gradual upward trend since its broadcast in July, 50% higher than other programs in the same time period in the first half of 2011. In terms of overseas ratings, the Frontier Line constantly ranked top 3 in American Great Wall platform. Its visiting rates on China Network Television (CNTV) jumped to the sixth place in October from the 83rd place in June with daily visiting rate of nearly 400,000 person-times. In 2012, it will continue to promote Away from Home, the Coastal Line, which will follow the shooting procedures and production style of the Frontier Line, aiming to demonstrate changes taking place in China's coastal areas, which at the forefront of development, in a perspective of tourism with journey length exceeding 18,000 kilometers.
Ratings of A Live-in Son in Law on CCTV-8 Hit a New High; to Build "Eight Theaters" in 2012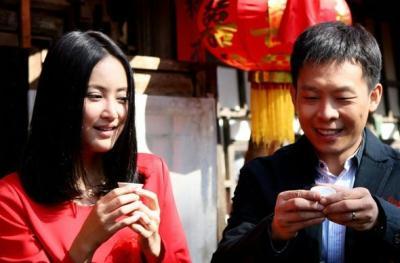 Since its broadcast, ratings of life drama A Live-in Son in Law on CCTV-8 kept consistently high with ratings of the final ten episodes exceeding 2.2%, hitting a record high in 2011. Audience shares of CCTV-8 in the first two weeks in December 2011 kept above 4%, ranked 2nd among all satellite channels of China. In 2012, CCTV-8 will reposition the channel style and launch a daily "eight theaters" broadcast in line with the customers' needs based on original "six theaters", namely Bright Theater, Stars Theater, Biography Theater, Warm-Heartedness Theater, Asian Theater, Prime Time Theater, Overseas Theater and Urban Theater.