Chapter 1: The Birthplace of Dreams
On Aug 26, 1980, Shenzhen, a fishing village in Southern China's Guangdong province, was approved by the nation's government to become a Special Economic Zone, a blank page ready to be filled. People across the country began to flock to this city, a place offering nothing but dreams then. They were not sure what was waiting for them, all they hoped for was a new beginning. The influx of dream chasers continues to this day, but people who come to this modern city today can never understand what their predecessors experienced three decades ago.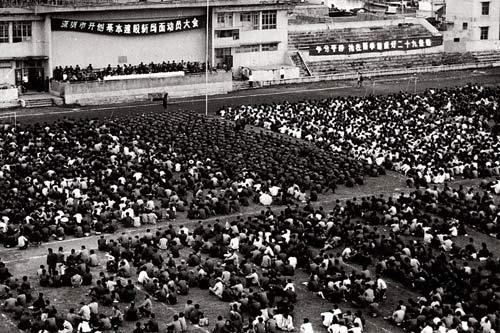 Shenzhen holds a mobilization meeting for starting infrastructural construction in 1982.