Chapter 2: Chasing Dreams
"Groping for stones to cross the river" is an expression that exactly sums up China's reform and opening-up as well as Shenzhen's path of development. To construct a city from scratch, there was no other choice but to work hard, and Shenzhen people came up with the slogan, "Time is money, efficacy is life," which was a completely new concept for Chinese people at that time. The busy ports and glittering skyscrapers all started out as shabby construction sites; the prosperity today was all built on yesterday's sweat.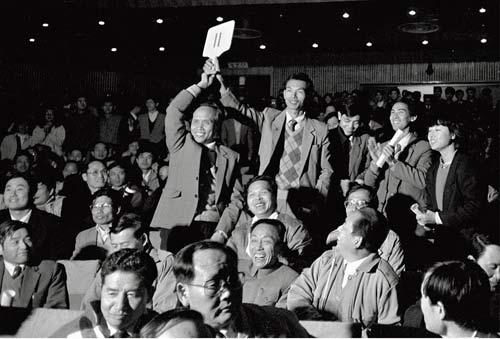 China's first land auction held in Shenzhen in 1987.