Chapter 5: New Beginning
In the past 30 years, Shenzhen has been one of the most successful models of special economic zones, fulfilling many people´s dreams. Now the question facing it is how to maintain its economic momentum. In the 2010 Shanghai World Expo, Shenzhen Pavilion calls itself "The Frontier for Chinese Dreams", implying that the city intends to continue producing "Chinese dreams". Shenzhen, now arguably a national economic hub, is aiming higher, hoping to transform its economic success and build itself into an international metropolis.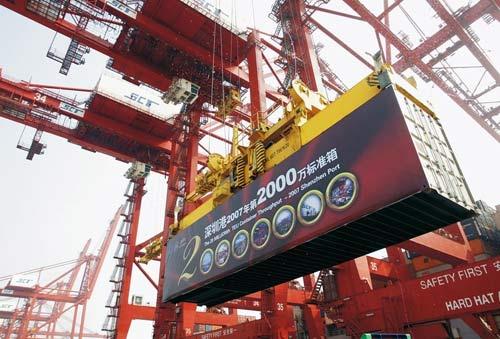 The No 20,000,000 TEU container at Shenzhen Port, 2007.