Both central and local governments have put great efforts to increase the popularity of daily exercise to radio music, but their efforts have hardly produced any results. The main problems include lack of space, time, and effective organization. Luckily, exercise music resumed and is now broadcast on radio at fixed time slots, and the Beijing municipal government has become very determined to solve those problems. However, given that an inch of land in the busy section is worth an inch of gold, how can the bottlenecks to the popularization of exercising to music be broken?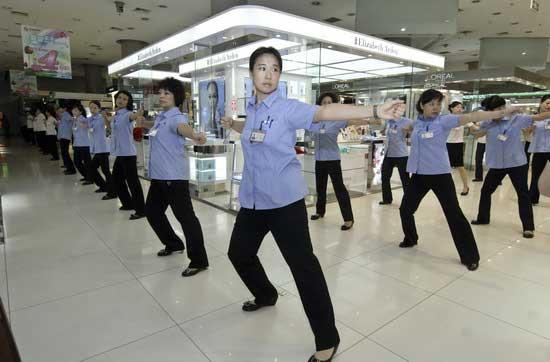 On August 9, more than 1,000 employees of the Beijing Xidan Shopping Center are exercising to music before the center opens.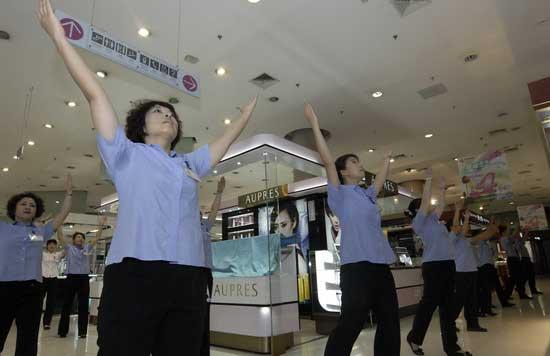 Exercise music will be broadcast through a radio at 10 a.m. and 3 p.m. each day.