The Maoling Tomb of the Ming Dynasty will complete its overhaul in October this year, and is where the mausoleum of the Ming Dynasty's honest emperor Zhu Jianshen is buried. The mausoleum is also a rare tomb because it is one where an emperor and his three queens were buried together. It has been closed for 18 years and has never been overhauled since Emperor Qianlong of the Qing Dynasty and will remain closed after this overhaul is finished. The mausoleum that had remained closed for many years attracts the attention of a number of people for its mystery. Lu Gang began to follow the overhaul of Mao Mausoleum from July 2009, and has taken more than 20,000 pictures so far. This sealed emperor's tomb will be presented to the public through these precious pictures and investigations by Lu and experts as well as the reporters.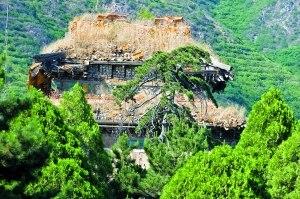 Many wood constructions have collapsed.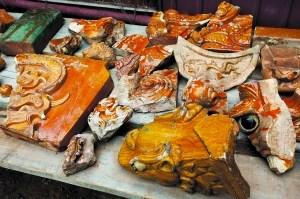 Cracked glazed tile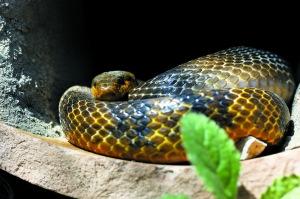 A guardian nake for the mausoleum.