Chinese name: Qufu Kong Miao, Kong Lin, Kong Fu
English name: Temple and Cemetery of Confucius and the Kong Family Mansion in Qufu
Approval Date: December 1994
Category: Cultural heritage
Selection criteria: According to cultural and natural heritage selection criteria C(I)(IV)(VI), the Temple and Cemetery of Confucius and the Kong Family Mansion in Qufu was included in the World Heritage List.
Assessment of the World Heritage Committee:
Confucius was a great philosopher, statesman and educator during the Spring and Autumn Period of China between the 6th to 5th century B.C., and his temple, cemetery, and house are located in Qufu, Shandong Province. To commemorate him, the Temple of Confucius was built in 478 B.C. Over the centuries, the Temple of Confucius was destroyed and re-established many times, and today it has been developed into an architectural complex of more than 100 temples. The Cemetery of Confucius is not only where Confucius is buried, but also the final resting place of over 100,000 of his descendants. Confucius' original house has now been expanded into a large and celebrated mansion, with 152 temples. The distinctive artistic and historical features of the ancient architectural complex in Qufu should be attributed to the Chinese emperors' great esteem for Confucius in the past 2,000 years.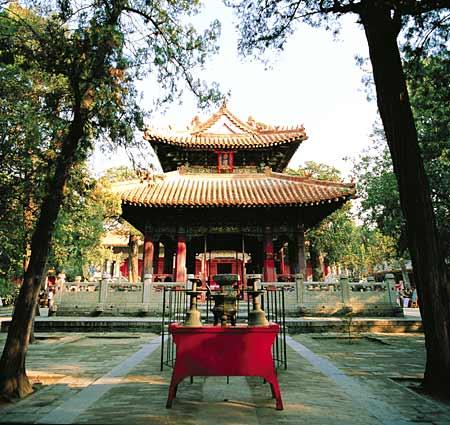 Temple and Cemetery of Confucius
Introduction:
The Temple and Cemetery of Confucius and the Kong Family Mansion is located in Qufu of Shandong Province in northern China, and is also known as the "Three Kong." The "Three Kong" includes the temples, tombs and mansions of Confucius and his descendants, and covers a total area of about 3,500 mu. It is a large architectural complex with nearly 1,000 buildings.
Related stories