Watch video:China archives of world heritage -The Dazu Rock Carvings
Assessment of the World Heritage Committee
The unique Dazu Rock Carvings on the cliffs in Dazu area were built between the 9th century A.D. and the 13th century A.D., and are famous for their aesthetic quality and their rich secular and religious diversity. The Dazu Rock Carvings vividly reflect the everyday social life in China during that period and provide outstanding evidence of the harmonious combination of Buddhism, Taoism and Confucianism.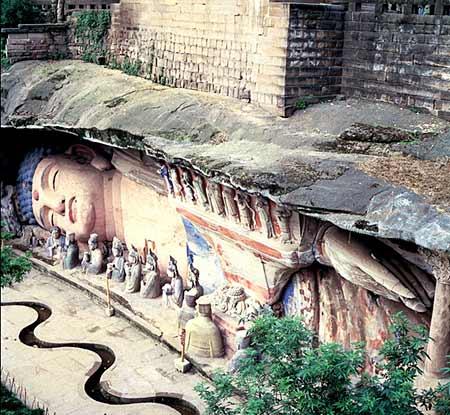 The 31-meter long Buddha statue, whose lower body is covered under rocks,
looks fascinating.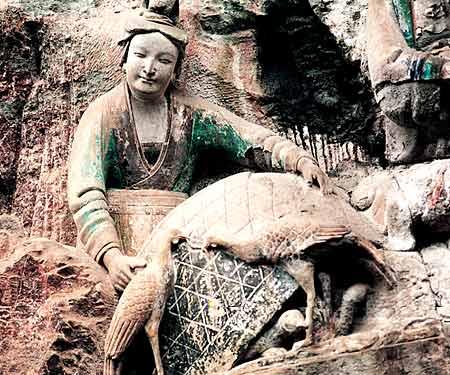 Reflecting real life is a notable feature of the Dazu Rock Carvings. The
picture shows the chicken-raising girl in the "Entering Hell" statue.
Chinese name: Da Zu Shi Ke
English name: The Dazu Rock Carvings
Code: 200-023