B-【Planes】
There're around 200 planes including Air force fighters and Navy jets.

Highlight:
F-22 "Raptor" stealthfighter jet
The F-22 was first flown as the YF-22 in September 29, 1990 as part of the ATF program along with the YF-23A Black Widow II.
Some of the best traits of the F-22A Raptor are its super-advanced AESA (Active Electronically Scanned Array) radar, advanced missiles and its supreme performance. It has a supercruise that is normally around Mach 1.5, but can reach at top of Mach 1.8 without afterburners.
Its true top speed is still classified. It also has superb agility due to its high thrust-to-weight ratio, high angle of attack, low wing loading, advanced "fly-by-wire" control, and thrust vectoring nozzles. The F-22 is truly a match for any other fighter, even the exclusive Su-37 Terminator. The price for one unit is an estimated $150,000,000 USD. About 168 F-22's have been built, of the total 187 on order.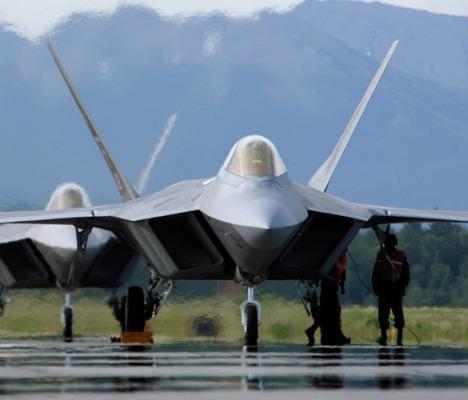 F-22 "Raptor" stealthfighter jet
C-【Personnel】
8,000 troops from Army, Airforce, Navy and Marine will participate.
Editor:Jin Lin |Source: CNTV.cn