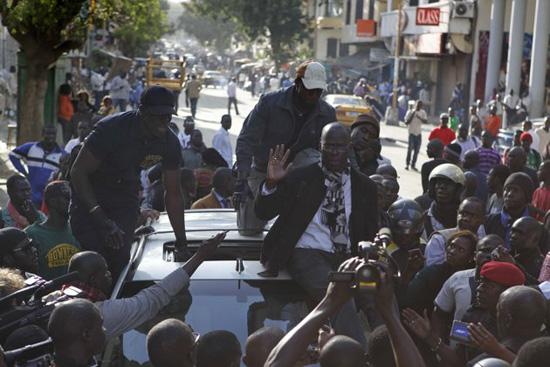 Presidential candidate Cheikh Bamba Dieye, center, is surrounded by journalists and
a small number of anti-government protesters as he makes an appearance on a main
boulevard in central Dakar, Senegal Monday, Feb. 20, 2012. Dieye persuaded police
to permit his supporters a short, peaceful march in central Dakar.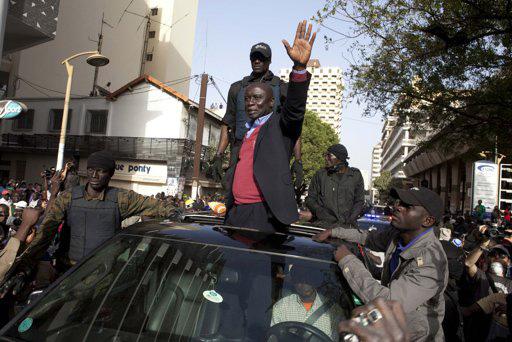 Senegalese presidential candidate Idrissa Seck attends an opposition protest
in Senegal's capital Dakar, February 21, 2012. Hundreds of opposition supporters
clashed with Senegalese security forces in the capital on Tuesday as European
Union observers criticized a ban on protests and an African envoy jetted in to
try and stem rising violence.
Editor:James |Source: CNTV