Angolan President Jose Eduardo dos Santos on Monday welcomed visiting UN Secretary General Ban Ki- moon who is on a two-day official visit to the African country. Full Story>>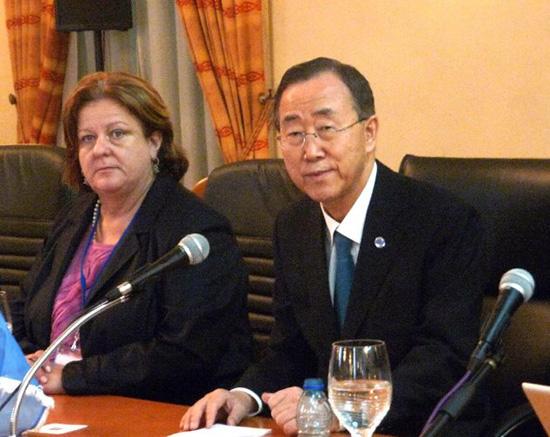 United Nations Secretary General Ban Ki-moon (R) delivers a speech at Angola's ministery
of Foreign Affairs in Luanda. il-rich Angola must do more to reduce its wealth gap and allow opposition and civil society groups to participate in the run-up to elections,
Ban said Monday after a 36-hour visit to the southern African nation.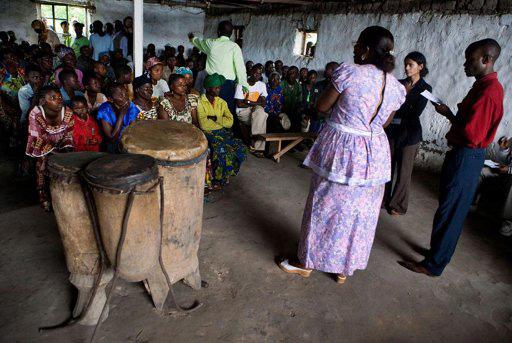 A 2010 video shows Congolese villagers attending a seminar on awareness of sexual violence in Mwitobwe, southeast Democratic Republic of Congo. UN chief Ban
Ki-moon said Monday he was concerned by the treatment of illegal migrants on
the border of Angola and the DR Congo, where uniformed men have raped
displaced women.
Editor:James |Source: CNTV