UN-Arab League special envoy Kofi Annan, has called on the Syrian government to respond to his proposals to solve the Syrian crisis. Full Story>>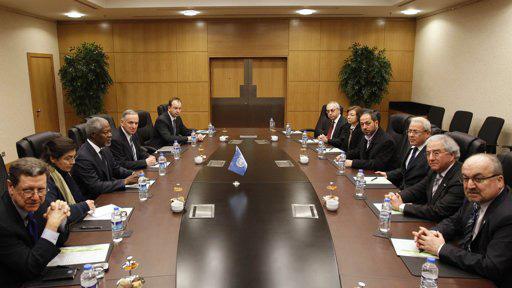 U.N.-Arab League envoy Kofi Annan (3rd L) meets with representatives of
opposition Syrian National Council in Ankara March 13, 2012.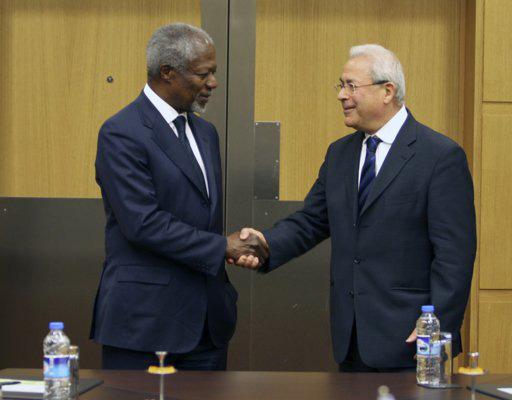 U.N. peace envoy Kofi Annan, left, shakes hands with Syrian National Council
leader Burhan Ghalioun, right, at the beginning of a meeting in Ankara, Turkey,
Tuesday, March 13, 2012. Annan expressed deep concern Monday over the violence
in Syria and urged the world to send a clear message to Damascus that the
killings of civilians must stop immediately. Annan left Syria on Sunday without
a deal to end the bloody year-old conflict there as President Bashar Assad's
forces mounted a new assault on rebel strongholds in the north.
Editor:James |Source: CNTV