South Africa's ANC youth rebel Julius Malema upped the stakes in his political wrangling with the ruling party on Sunday, saying he would challenge in court its decision to expel him.
Fiery youth leader Julius Malema has vowed to keep fighting after South
Africa's ruling ANC expelled him in a dramatic move seen as clearing an
obstacle to President Jacob Zuma's re-election.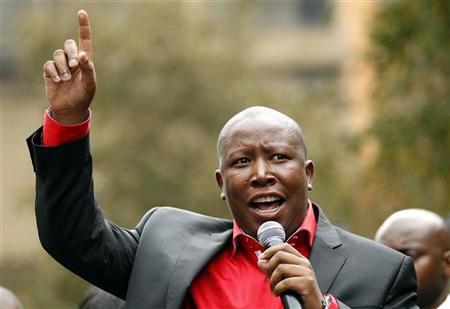 Suspended African National Congress Youth League (ANCYL) President Julius
Malema.
Editor:James |Source: CNTV