Mali's coup leader held talks on Monday on when he would hand over power to allow the return of democratic rule in the troubled west African nation, now half controlled by Islamists and rebels.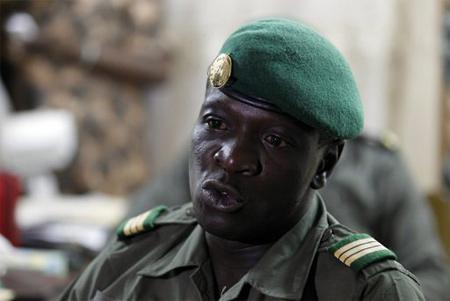 Mali's junta leader Captain Amadou Sanogo speaks to the media after agreeing
to hand over power to the president of the National Assembly, at a military
base in Kati April 7, 2012.
Army Captain Amadou Sanogo, who seized power with other soldiers on March 22, held talks Monday with the speaker Dioncounda Traore, who is set to become Mali's interim president and oversee the transition back to constitutional rule.
Related stories
Editor:James |Source: CNTV