My name is Mame Awa Ly Fall, Mrs Sall, I am from Senegal and I am in China to study Chinese medicine.
I am studying both in Chinese and in English but we use more English than Chinese.
From the first year we studied a lot of stuff. We studied Chinese culture studied the herbs and diagnostics and we have formulas like if you combine the herbs together to make a prescription.
I was interested in medicine since I was a kid even like when we were playing I always take the role of the doctor, ok let me check you what do you have, I prescribe you this medicine.
I enjoy it a lot and when the teacher really explains, I love when the teacher knows what they're talking about and they explain deeply and sometimes they give you the cases. It's really interesting.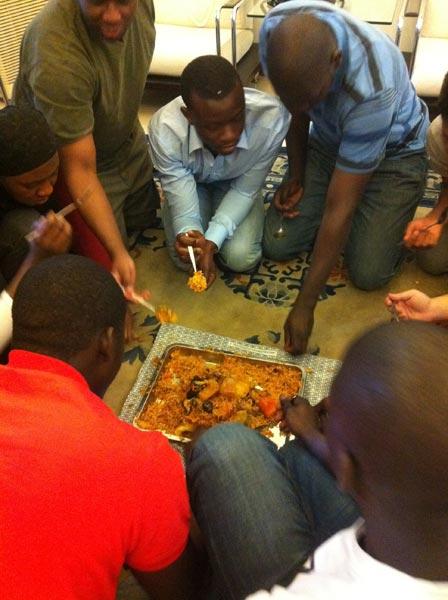 Awa's friends enjoying Rice & Fish made by her
Traditional Chinese medicine is more like traditional African medicine because it's all based on herbs.
I believe in Chinese medicine because I believe in nature. It's all about natural plants it's all about acupuncture there is no drugs you take but it cures you. It is self-healing.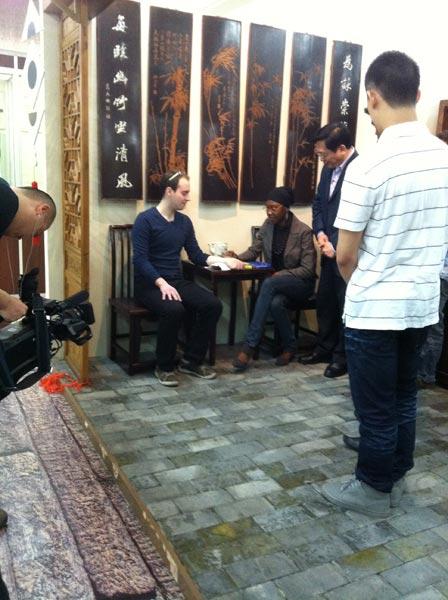 Awa learns how to check the pulse
Fu Yanling, Dean Beijing University of Chinese Medicine Int'l School, said, "Awa stays here for 4 years and every year gets the Chinese government scholarship."
Just when we came we had trouble with the food actually.
In my culture food is very important especially rice and fish which is a Senegalese specialty. It's known all over the world.
It takes 4 to 5 hours.
This is my country's specialty, rice and fish.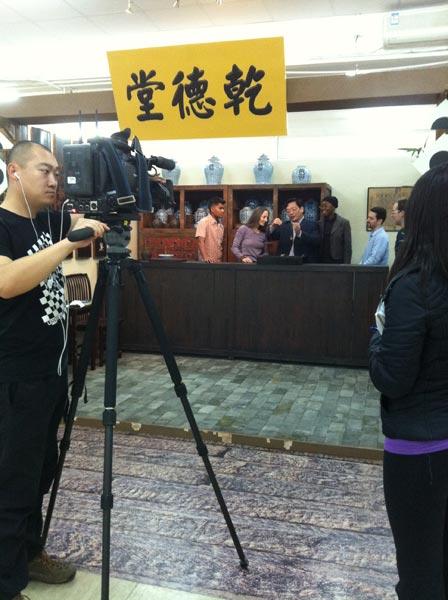 Awa learns how to measure the herbs
I usually call my friends, maybe 10 of them and I cook for them and yeah we enjoy we chat we listen to music or we watch some Senegalese movies together we laugh a lot and enjoy ourselves.
I think China is a place of opportunity because right now it is the door of the world and they have opened the door for everyone(镜头foreign students measuring herbs with dean) who want to come can come to China.
When I go back to my country maybe I will be the first Senegalese Chinese medicine doctor.
My dream is to go back home and help people who cannot afford health care with Chinese medicine.
Look forward to your feedback. coverstory@cctv.com
Related stories
Editor:James |Source: CNTV