Related news:
Algerian Taoufik Makhloufi won the 1500metres gold medal on Tuesday night just 24 hours after claiming he had a knee injury to successfully overturn a decision to throw him out of the Olympics.
The 24-year-old was ejected from the Olympics on Monday after officials ruled he had not tried in the 800m heats, but was reinstated after Algerian officials produced a document from a LOCOG medic showing he had been suffering from a knee condition.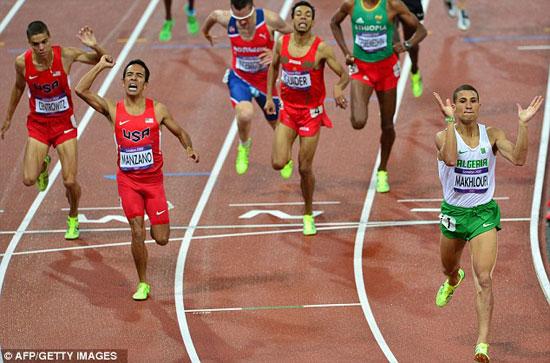 Shock: Algeria's Taoufik Makhloufi (right) celebrates winning the 1500m
His suspect knee did not prevent Makhloufi from racing to gold in a time of 3min 34.08sec, with a blistering final lap.
Editor:James |Source: CCTV.com