Watch Video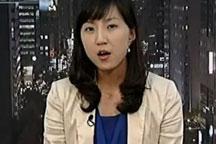 Play Video
Earlier, we spoke with our correspondent in Seoul, U-Jean Jung. She briefed us on the fallout from Tuesday's shelling, including the suspension of aid to the DPRK and postponement of family reunion talks.
Clash between DPRK, S. Korea kills 4 South Koreans, injures 16
More than a day has passed since South Korea and the Democratic People's Republic of Korea traded fire near a disputed maritime border off the west coast of the Korean Peninsula. The clash left at least 4 South Koreans dead, including 2 soldiers. Another 16 were also injured. The recent flare up is the latest in a string of skirmishes over the decades.
Tensions between the two Koreas are still at its peak, a day after Pyongyang's shelling of a South Korean island off the west coast of the peninsula, which have lead to both civilian and marine causalities and injuries. While the South Korean government is firm that the DPRK's attacks were "intentional" and "planned", DPRK still rebukes that it was South Korea who fired first. Full Story>>
Editor:Zhang Jingya |Source: CNTV.CN