Watch Video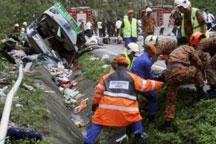 Play Video
A bus carrying Thai tourists has crashed near Malaysia's Cameron Highlands, killing at least 27 people and injuring 10.
Preliminary investigations showed that the bus lost control Monday when descending the highlands, possibly due to speeding or brake failure. That caused it to hit the road divider and ram into a hill on the roadside. Authorities say the death toll is expected to rise.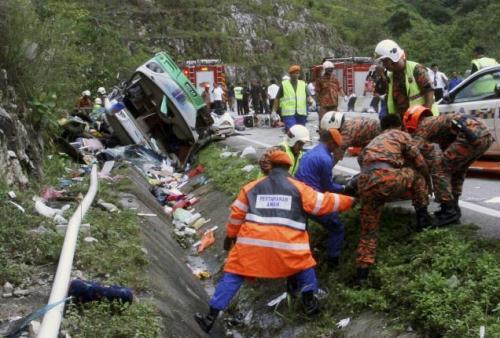 Malaysian firefighters carry a body of one of passengers killed after a bus accident
in Ipoh, northern state of Perak, Malaysia, on Monday.