Watch Video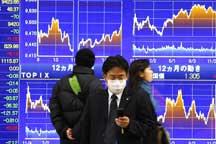 Play Video
According to a business survey by Japan's central bank, companies there are feeling sluggish and the outlook is even gloomier next year. So how do Japanese consumers feel about the economic situation? Our correspondent Terrence Terashima visited a shopping mall in Tokyo to gauge the mood.
A shopping mall in western Tokyo. Bustling with shoppers preparing for Christmas and the New Year.
But despite its appearances, People are not buying.
Majority of Japanese consumers remain cautious as they have little confidence in their future income expectations.
Tomoyasu Takeuchi, who chairs a union of Shopping mall in western Tokyo, argues that the Japanese consumers have never picked up confidence since collapse of Lehman Brothers two years ago.
Tomoyasu Takeuchi, Chairman PALM Shopping Mall Union, said, "Since the Lehman shock, we have been feeling a sense of suffocation. The economic downturn, deflationary spiral, stagnant global economic environment, everything is going from bad to worse for the consumers."
Although government incentives for car purchases and electrical appliances seemingly pushed public's spending apatite, consumer spending weakened in September as soon as the incentives expired. The recovery in October was limited and for shop owners like Takeuchi, future outlook remains even bleaker.
Tomoyasu Takeuchi, Chairman PALM Shopping Mall Union, said, "I think many of us do not foresee an improvements in the economy, we feel that it will continue this way forever."
Government officials expect Japan's economy to head into a gradual recovery next year after experiencing a standstill. And expressed hopes that the recovery of the currency and the reduction of corporate tax will take gradual affect for economic recovery.
Hiroshi Watanbe, Sr. Economist, Daiwa Institute of Research, said, "Japanese economy is expected to pick up next spring, with possible improvements in exports. But I do not think it will directly reflect consumer's pocket. The consumer sentiment and consumer spending will still be low. So one will see a two split aspect, improving corporate economy and struggling consumer economy."
So what is the key word for the status of the Japanese economy?
Dualism. A temperature difference between Government optimism and consumer sentiment. And a widening gap between corporate results and what it takes for the Japanese consumers to feel a real recovery.