Watch Video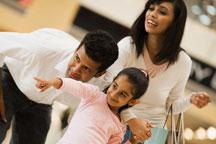 Play Video
The Philippine economy has shown signs that investors and consumers are confident in the country's new government. Bangkok Bank says the Philippines' economic output in its most recent quarter outperformed those of Malaysia, Indonesia, Vietnam and Cambodia.
The Asian Development Bank also sees the Philippines growing faster than Thailand in 2011. Our correspondent in Manila, Desiree Ching, takes us for a close-up look.
The presidential elections last May proved to be the confidence booster. There was a peaceful transfer of power from Gloria Arroyo, who led for nine years plagued with corruption and legitimacy issues, to the election favorite and now, President Benigno "Noynoy" Aquino III. Investors are dropping their wait-and-see stance.
Cayetano W. Paderanga, Jr. Socio-Econ. Planning Secretary, NEDA, said, "The investment rate is not so very high because of issues of corruption and bad governance we are trying to fix that."
Aquino, unveiled an economic platform focused on anti-poverty, food security and sustainable initiatives, moves that government hopes promote a stable investment climate for Philippine business.
Desiree Ching, Manila, said, "Business prospects in the Philippines are high and so is consumer confidence. But with a fragile world economy, the new administration's economic and financial managers are keeping projections conservative. "
Expectations from the country's middle class are high and with urgency.
Rommel Panabi, leads a 2- income household considered upper middle class by Philippine standards. With 2 children, he still does not feel the effects of a healthier economy, even with their 6-figure combined income a month.
Rommel Panabi, WEB Content Consultant, said, "it's hard to save up for a house if you need to face the reality of the cost of living..I am cautiously optimistic."
Cayetano W. Paderanga, said, "we have a good chance, more than that i think we have a better chance in 2012...I hear that from the merchants, the car dealers, from luxury to basic cars, i think that shows confidence."
Overseas Filipino Workers continue to be the potent economic variable in Philippine economy. This year, Bangko Sentral estimates remittance to go as high as 21 billion dollars.
Expectations are high next year, foremost is curbing corruption and good governance. Business boosters like infrastructure, education and tourism are already prioritized next year. People will just have to wait and see if government policies deliver a high return in 20-11.
Editor:Zhang Pengfei |Source: CNTV.CN