Watch Video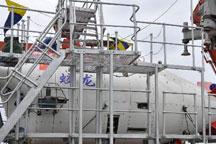 Play Video
Jiaolong is more than 8 meters long, 3 meters high, 3 meters wide and weighs 22 tons.
Made of light-weight special glass bead, Jiaolong is strong enough to stand 10,000 tons of pressure per square meter.
It has spectacular mechanical capability. With seven propellers, the submersible can move freely in all directions in the deep ocean.
Equipped with a powerful sonar system, the submersible can detect the landscape of the seafloor in detail within 200 meters.
Rather than using an electromagnetic wave system, which deteriorates easily in water, Jiaolong uses a sound wave system to communicate with the mother-ship.
Jiaolong has advanced safety measures. As well as possessing stored oxygen, which can support the ship's crew for 84 hours when emergency situations occur, Jiaolong has additional built-in rescue equipment. It can regain 2 tons of buoyant force by dumping heavy equipment and detaching its mechanical arm when it is entangled. Also, its float gage can raise the 9000-meter long cable placed on top of the submersible, which can notify the mother-ship to use the cable winch to carry out rescue operations.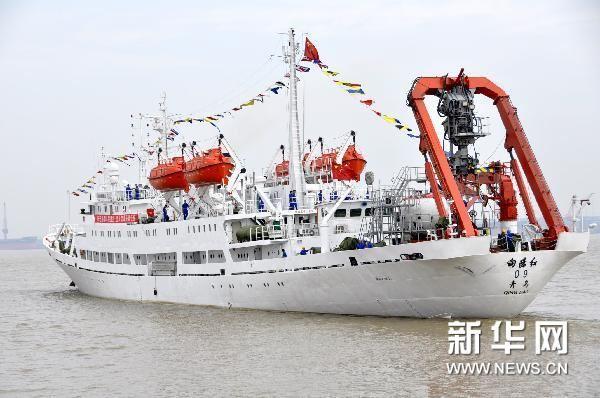 Jiaolong is the world's deepest-diving manned submersible, designed to reach depths of 7,000 meters. (File)
China's deep-sea submersible, Jiaolong, is performing an experimental exploration
mission to reach depths of 5,000 meters in the northeast Pacific.
Jiaolong is the world's deepest-diving manned submersible, designed to reach depths of 7,000 meters. (File)
Editor:Zhang Jingya |Source: CNTV.CN