Watch Video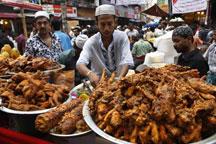 Play Video
Muslims around the world celebrate the beginning of the Islamic holy month of Ramadan this week. And devotees in Bangladesh were shopping on Tuesday at local food markets ahead of their first meal of the day late in the evening.
Vendors displayed an array of foods at the traditional Iftar market, where Dhaka locals could pick between meat, bread and sweets to break their fast. Some men on Tuesday chose to attend their local mosque to perform prayers before breaking their fast with a full spread of food provided by the mosque committee and distributed by volunteers.
The holy month is observed by Muslims all over the world through daily prayer and fasting, and is considered the greatest religious observance in Islam.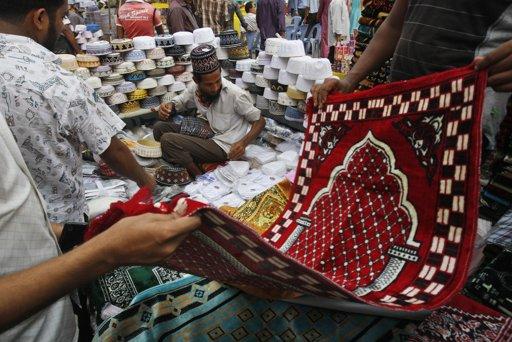 A Bangladeshi vendor, center, sells prayer caps and mats ahead of the holy month of
Ramadan which begins Tuesday in Dhaka, Bangladesh, Monday, Aug. 1, 2011.(AP Photo/
Pavel Rahman)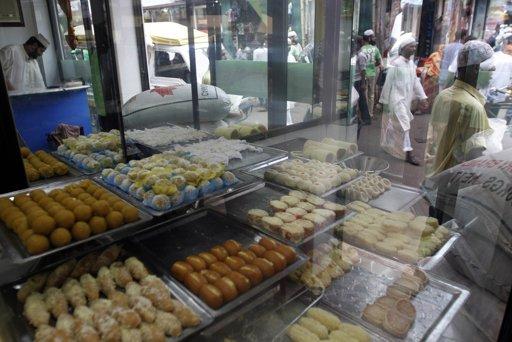 People are reflected in the window in a shop displaying sweets as they gather at
Chakbazaar to buy food for Iftar (breaking fast), in Dhaka August 2, 2011. Muslims
around the world abstain from eating, drinking and sexual relations from sunrise to
sunset during Ramadan, the holiest month in the Islamic calendar. REUTERS/Andrew Biraj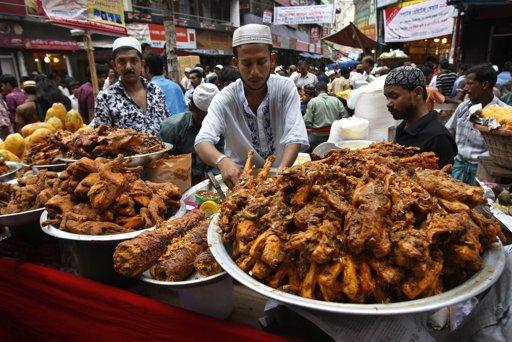 Bangladeshi vendors display for sale traditional food items for breaking fast on the
first day of holy Ramadan at Chalk Bazar market in Dhaka, Bangladesh, Tuesday, Aug.
2, 2011. Muslims across the world are observing the holy fasting month of Ramadan,
where they refrain from eating, drinking and smoking from dawn to dusk. (AP Photo
/Pavel Rahman)
Editor:Zhang Jingya |Source: CNTV.CN