Watch Video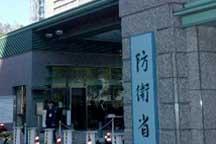 Play Video
The Japanese government has held a cabinet meeting on Tuesday, which endorsed the 2011 Defense White Paper. The annual report urges caution against cyber attacks and says the DPRK's nuclear and missile projects pose serious threats to national security.
In the defense white paper, the ministry warns of cyber attacks on government information networks and the armed forces as well as on other vital infrastructure.
The report reiterates the importance of the "flexible defense force" concept.
It says Japan is boosting its submarine fleet while strengthening its troops and radar capabilities along its southwestern shores, while carrying out more training exercises.
The report claims China has been further expanding its maritime activities in the South China Sea and the Pacific.
The DPRK's nuclear and ballistic missile development programs are also addressed, and blamed for destabilizing regional security.
In contrast, the white paper praises Japan's decades long security alliance with the United States as an "indispensable cornerstone for peace and stability of the Asia Pacific region.
The white paper also touches on the recent islets dispute issue, it claims the disputed islets, known as Dokdo in Korea and Takeshima in Japan are its territory.
Japan releases its defense white paper annually, in which it states its attitude on the regional security and its defense measures.
This is the 37th defense white paper issued by Japan since 1970.
Editor:Liu Fang |Source: CNTV.CN